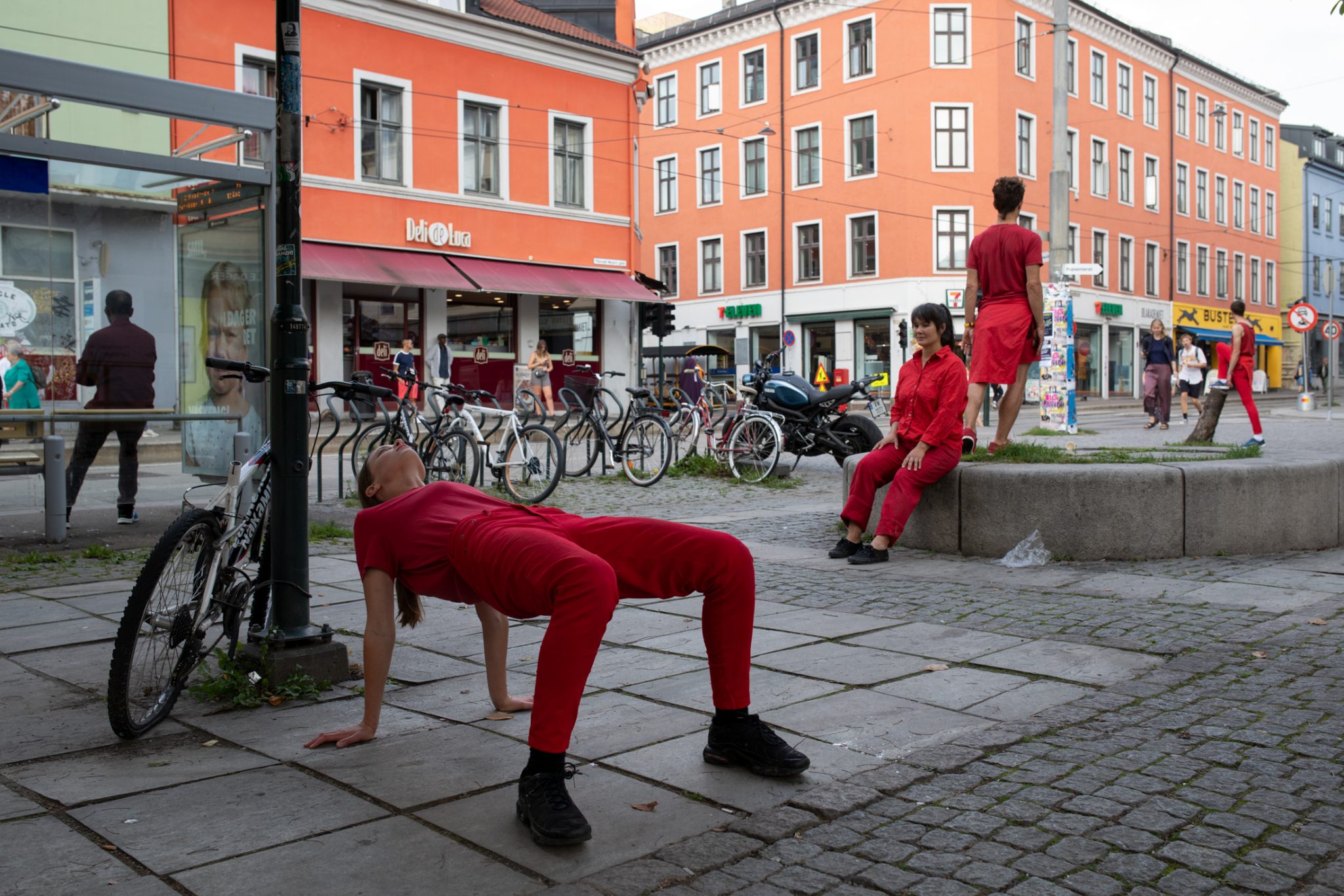 Schous Plass, Oslo
September 12-22, 2019. 
Come for half an hour, an afternoon or the whole day.
September 12   

14:00-

16:30 opening event + 17:30-20:00
September 14   12:00-14:00 + 15:00-18:00
September 15   10:00-12:30 + 13:30-16:00
September 17   10:00-12:30 + 13:30-16:00
September 19   14:00-16:30 + 17:30-20:00
September 20   15:00-17:00 + 18:00-21:00
September 21   

12:00-14:00 public workshop

* + 15:00-18:00
September 22   10 am-12:30 + 13:30-16:00
BodyCartography Project will present TOGETHERING a free movement based artwork in Schous Plass with artists Loan Ha, Sigrid Marie Kittelsaa Vesaas, Venke Marie Sortland, Oliver Connew (NZ), Olivia McGregor (NZ), Otto Ramstad, Olive Bieringa,  scenographer Camilla Wexels Riser and special guests.
Together we will build a series of intimate performances, surprising interventions, and invigorating movement experiences throughout Schous plass. We will cultivate practices for being together, transforming our bodies, our behavior, our relationships to each other, the plass and other beings inhabiting the space. The dances, one-on-one performances, solo and group dances will unfold throughout Schous plass, moving into the library, leaking into the surrounding neighborhood.
TOGETHERING will create a space for movement, social gathering, conversation and reflection around embodied practice, behavior, relational intelligence, intimacy and public space.
*

Join us for a public workshop on September 21: 12:00-14:00.

 

This free workshop is for anyone over the age of twelve. You don't need any experience just a willingness to play. We will move together and perform for each other. You don't need to sign up in advance. Just come.
The mission of BodyCartography Project is to engage with the vital materiality of our bodies to create live performances that facilitate a re-enchantment of embodiment, relationship, and presence. BodyCartography Project has been creating performances, video works, installations, and festivals for public spaces, theaters, galleries, and museums around the world for over twenty years. 
TOGETHERING is a project curated by Linn Cecilie Ulvin for

Kulturetaten's SAMMENomGATA.

Collaboration partners include Sporveien AS, Bymiljøetaten, Bydel Grünerløkka, Deichman Grünerløkka, Atelier Nord og Oslo Kulturskole.
"Socially unorthodox"
NY Times, 2013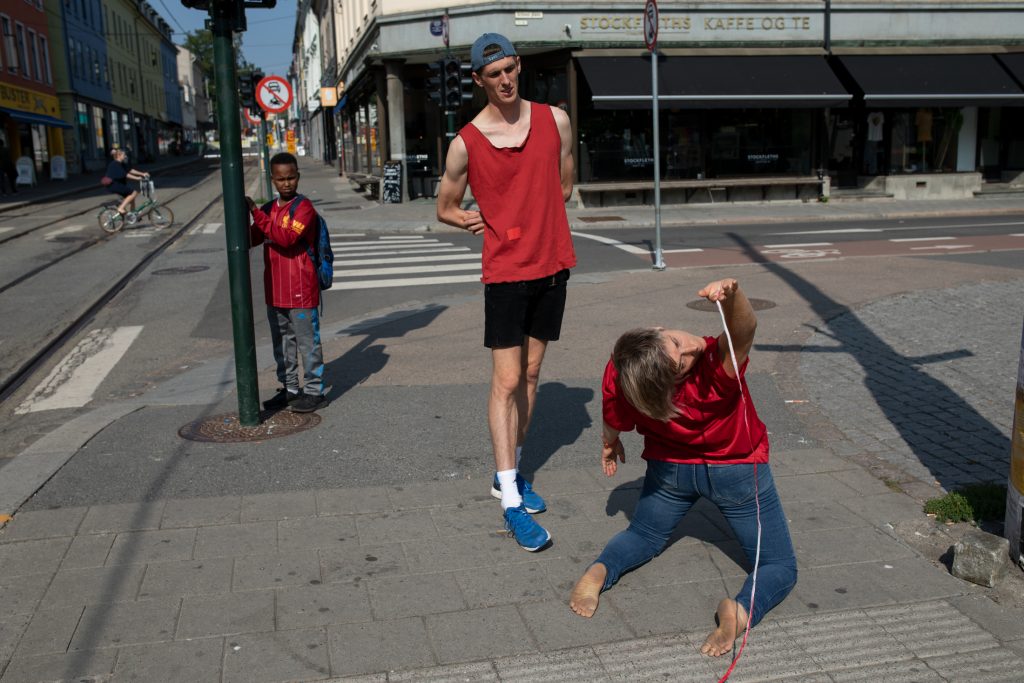 Photo: Trond Isaksen
"Very few performances make the present so vivid and felt… A simple proposal of being guided with your eyes closed became a profound experience of my body and senses, located and dislocated in a sensuous, outdoor municipal adventure."  

Judith Howard, Culturebot.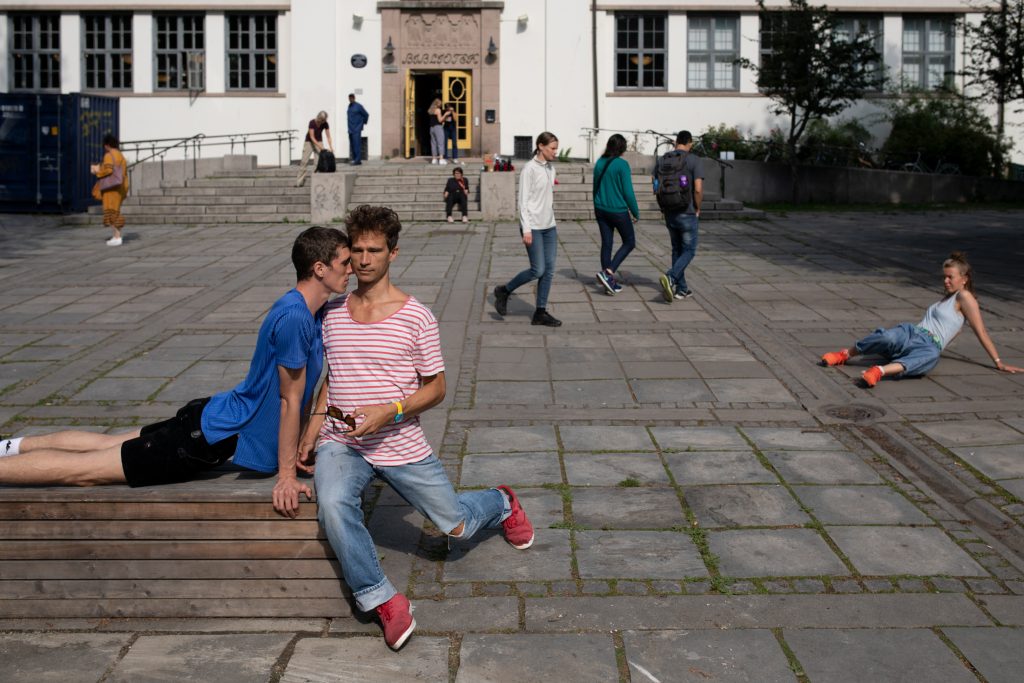 Photo: Trond Isaksen
"Philosopher Alva Noë wrote that experience is not something we have—it is something we do. For the BodyCartography Project this is not an abstract philosophical concept but an operational principle." 

Boris Oicherman, Weisman Art Museum website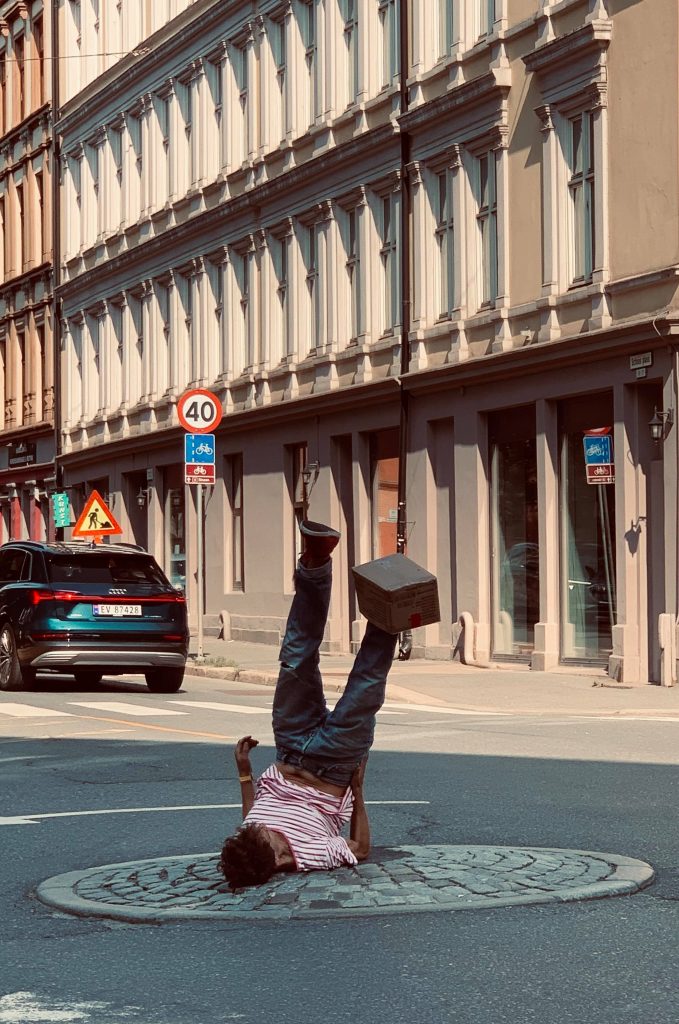 Photo: Camilla Wexel Riser
"They can always be counted on to keep us guessing and eagerly anticipating their next moves"


Dance Company of the Year, City Pages, 2013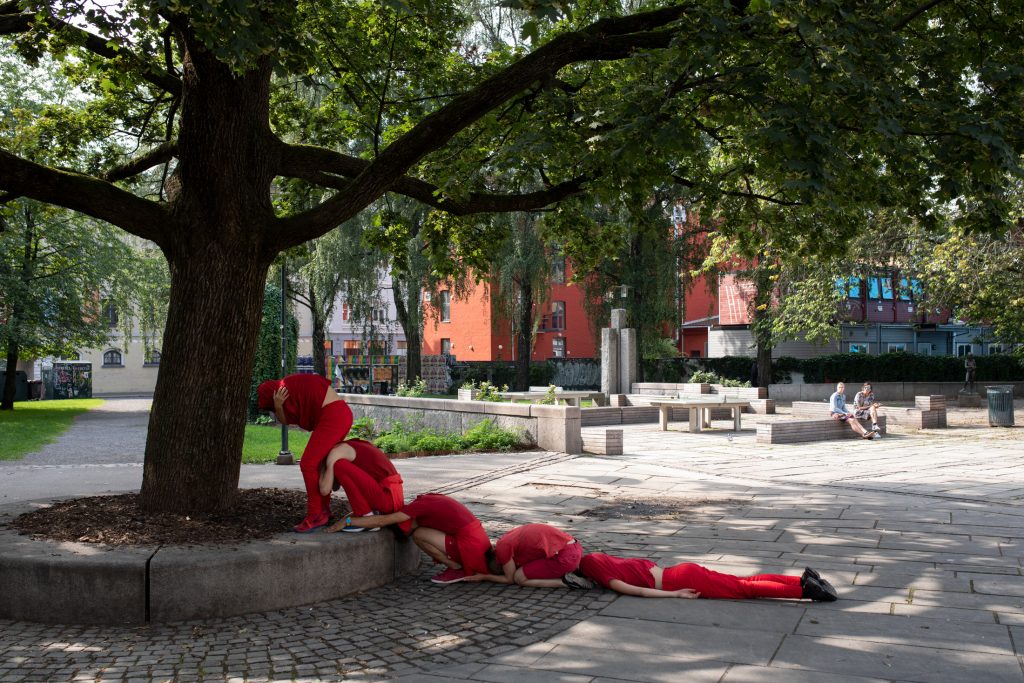 "I could have watched these amorphous beings creating strange and beautiful shapes for hours."

 cherryandspoon.com