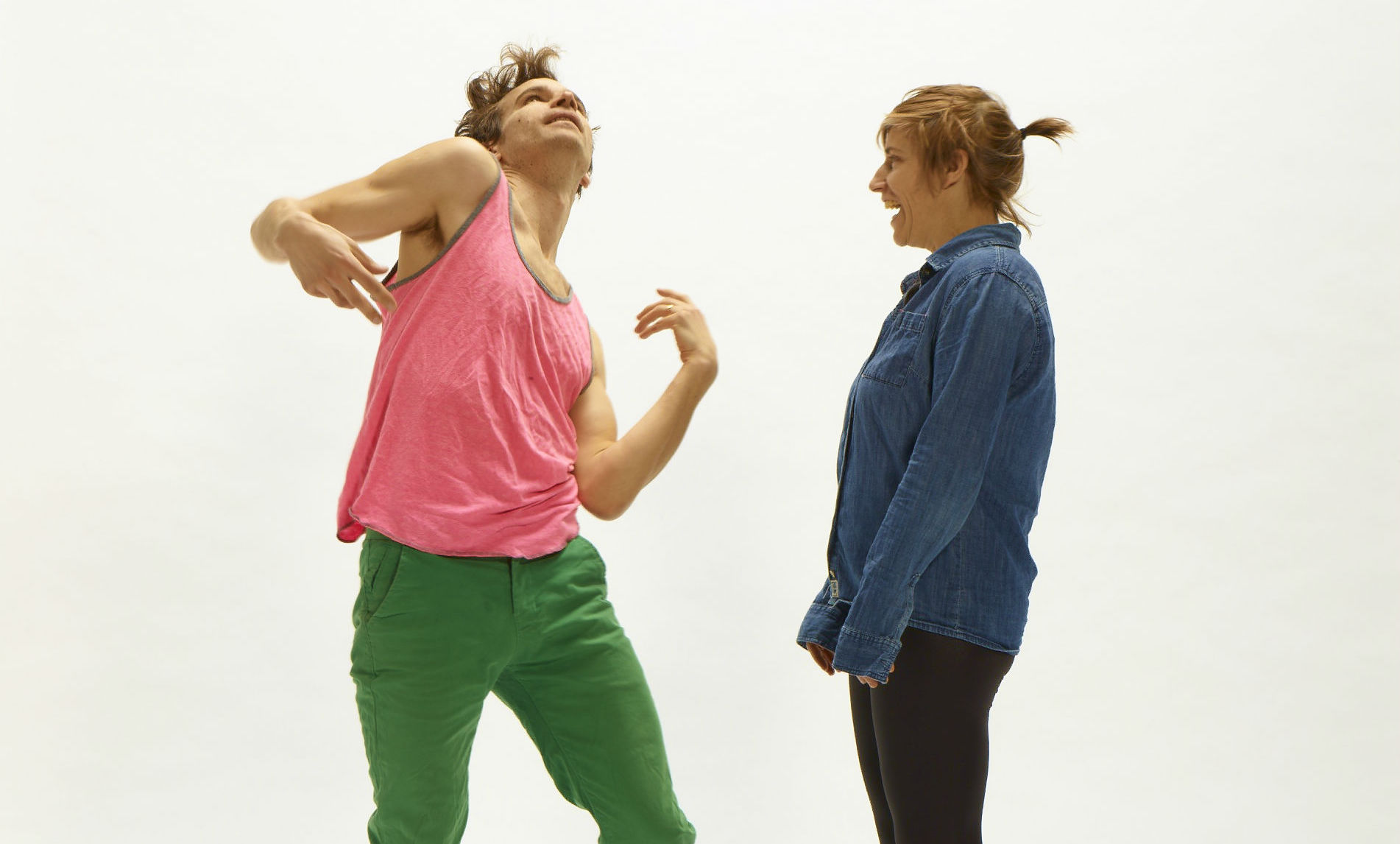 closer lays bare the power of physicality and presence through a series of one-on-one dance performances, for one dancer and one audience, in public spaces in closer(solo) and multiplies into an expansive performance experience and dance party in closer(group). Together we play with how the meeting between performer and audience generates the possibility for something new.
"They're using real dance skills of sensing, paying attention, and examining perspective to redefine engagement." Emily Gastineau, mnartists.org
"I found closer(solo) to be, a socially engaged, thought-provoking, movement-making, sensational performance art work." Anna Bate, Theatreview
"closer(solo) animated our whole festival space with the frenetic act of spectatorship and performance." Sam Trubridge, director of the Performance Arcade
"They are feeling. They are feeling their bodies. They are feeling their bodies awake. They are remembering the life of their bodies. We forget, and need each other to remind ourselves of our own beautiful, unfolding presence." Karl Kronin 

"The BodyCartography's closer" will rave your soul. Through the idea of community it threads the spectator into a formlessness of pure sensation to re-emerge as a body newly felt and intentioned." Sean Smuda
"As the dancer's audience of one, I have choices to make, real agency in determining how this work is realized: Where do I stand? Do I dance along with him? Do I watch every second, or turn away? When he runs, do I race to follow or lag behind? May I make eye contact? Should I smile? Can he feel the support and solidarity of my attention? How are we connected in this space, in this movement?" Susannah Schouweiler, mnartists.org
Read more about closer:
Intimate Choreography and the Responsibility of the Audience by Michael J. Kramer, Theater Magazine
Dance group brings performance into public, personal spaces by Euan Kerr on Minnesota Public Radio
On closer by artist Sean Smuda
 Private Dance in Public Space by Susannah Schouweiler on mnartists.org
"closer" Puts the Buzzwords of Engagement Into Motion by Emily Gastineau for mnartists.org

closer featured on PBS Newshour
Poet Chris Martin reflects on his experience of closer
Team closer(solo) at the Performance Arcade by Anna Bate for Theatreview
Olive Bieringa discusses closer in an interview for Odyssey Works
Connect with the closer audience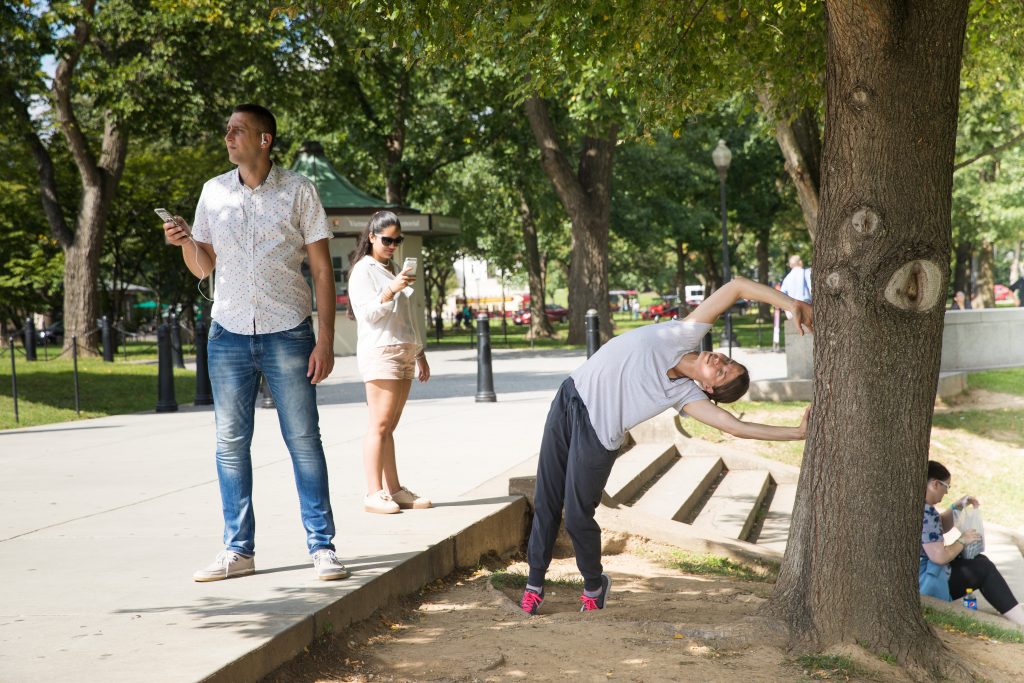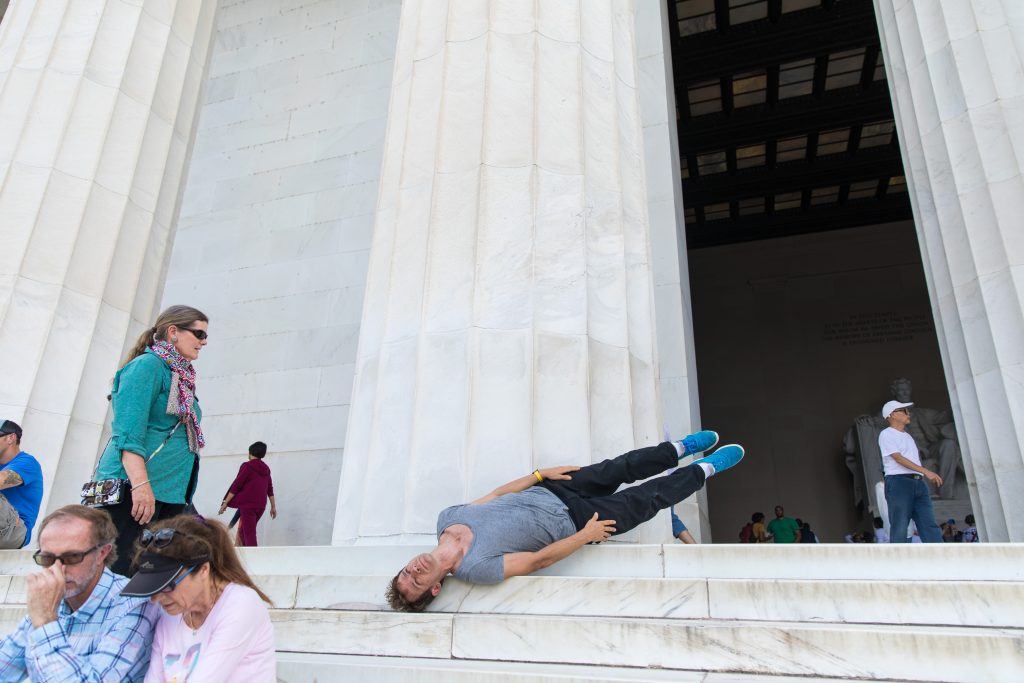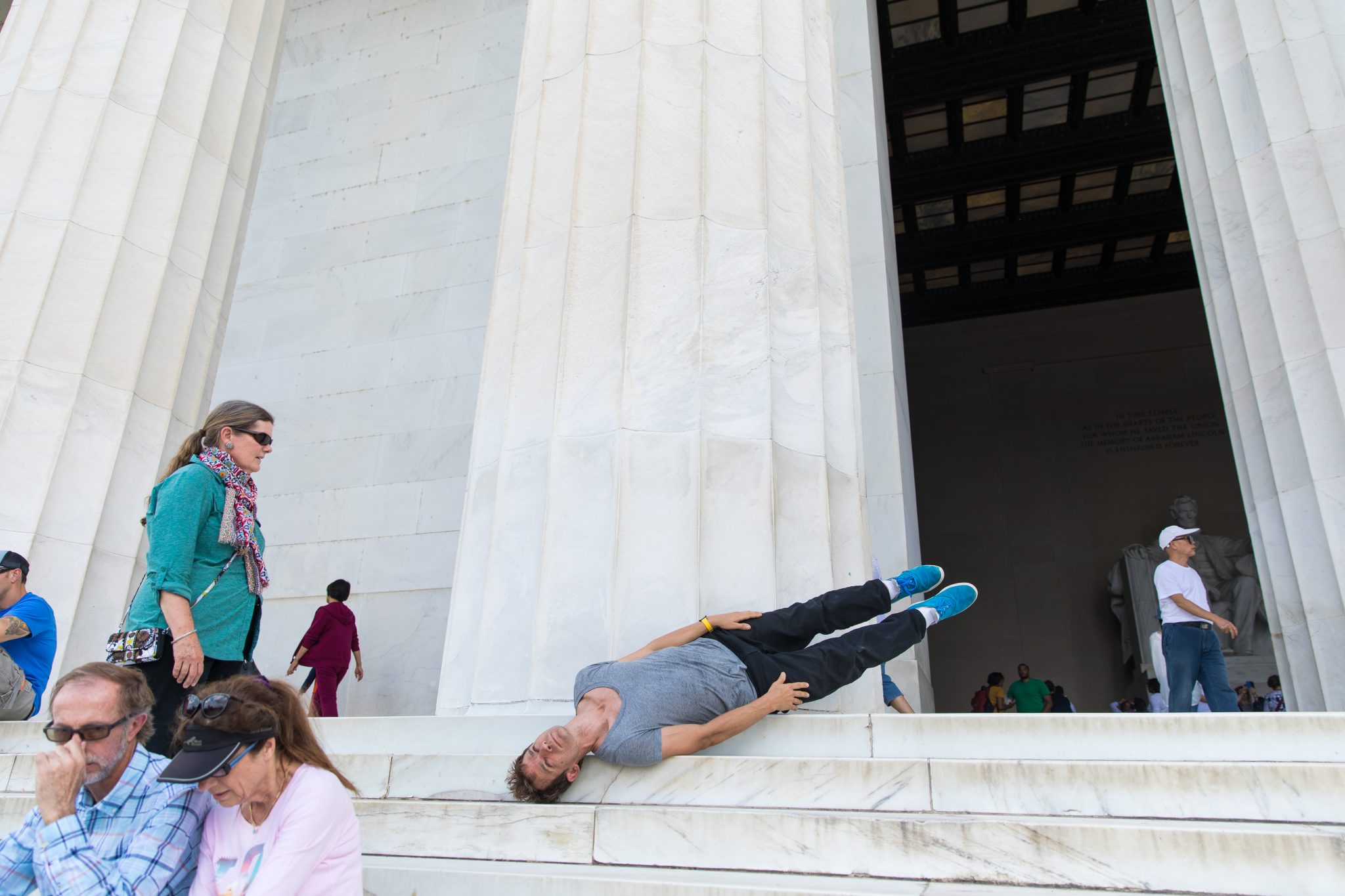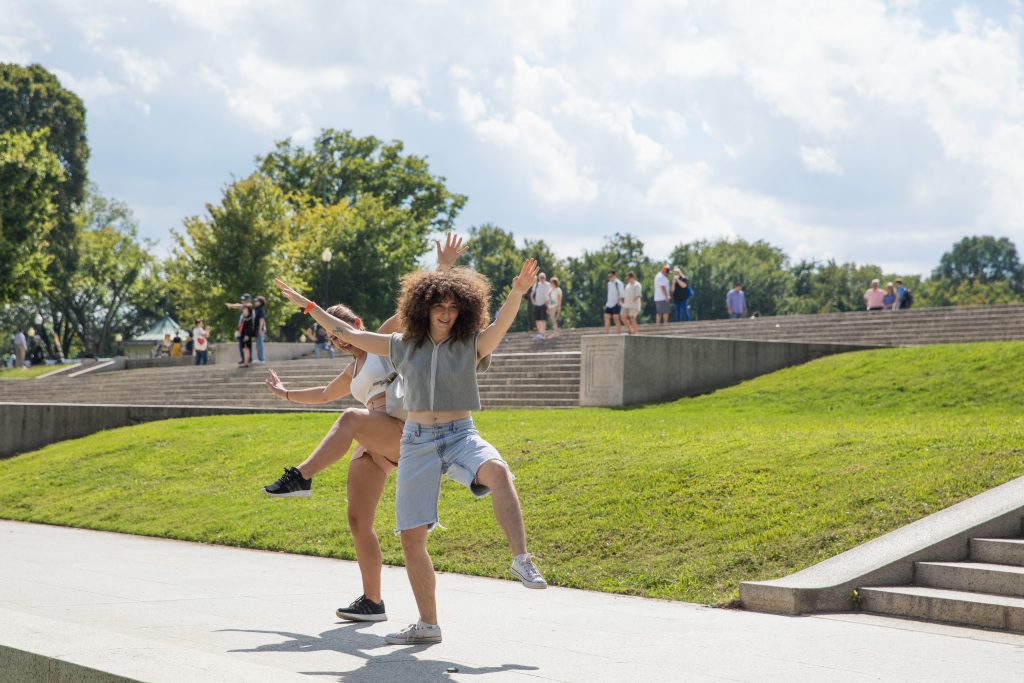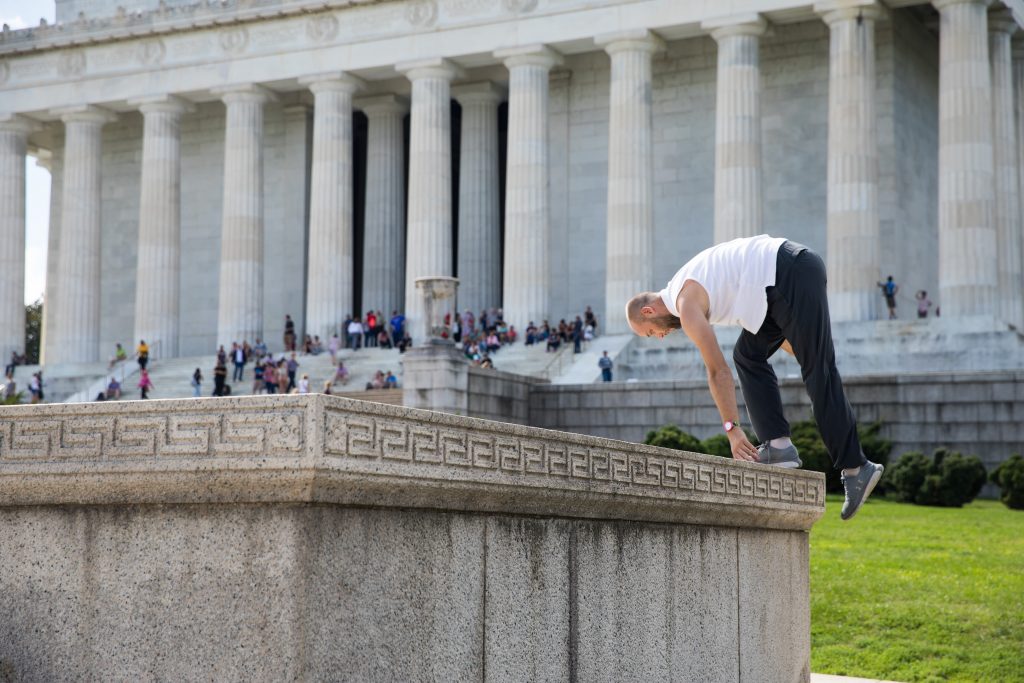 above photos by Jonathan Hsu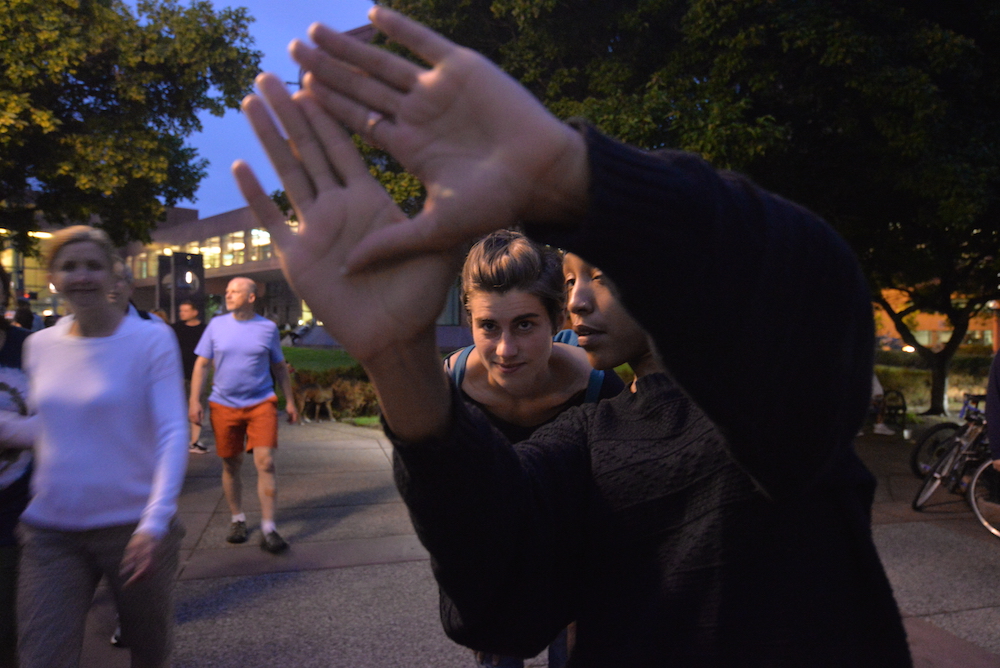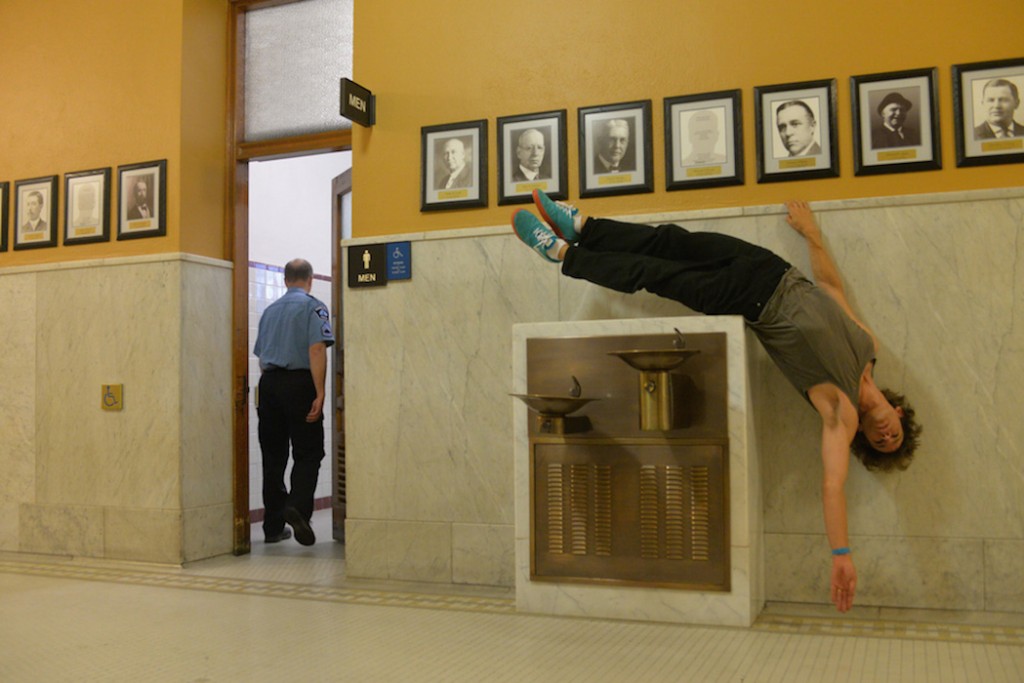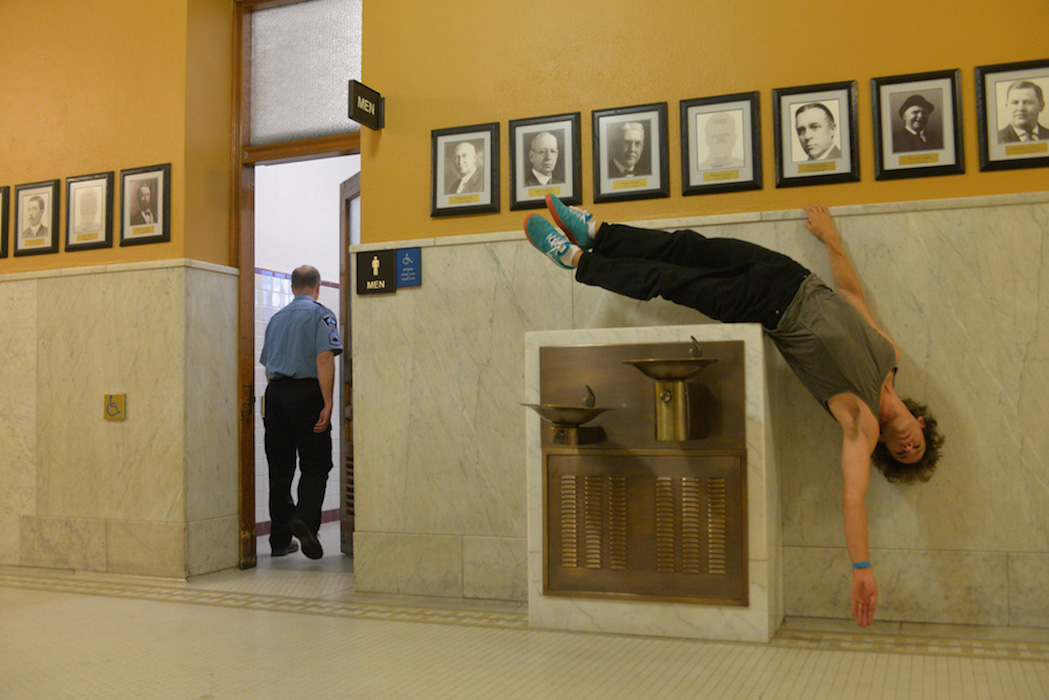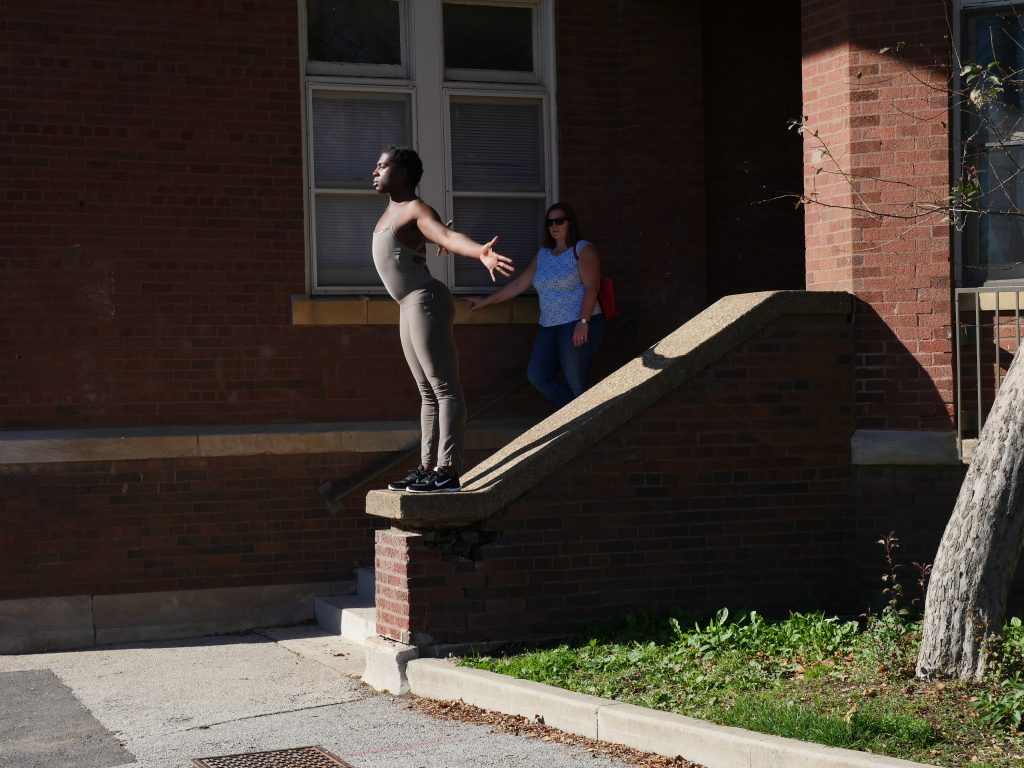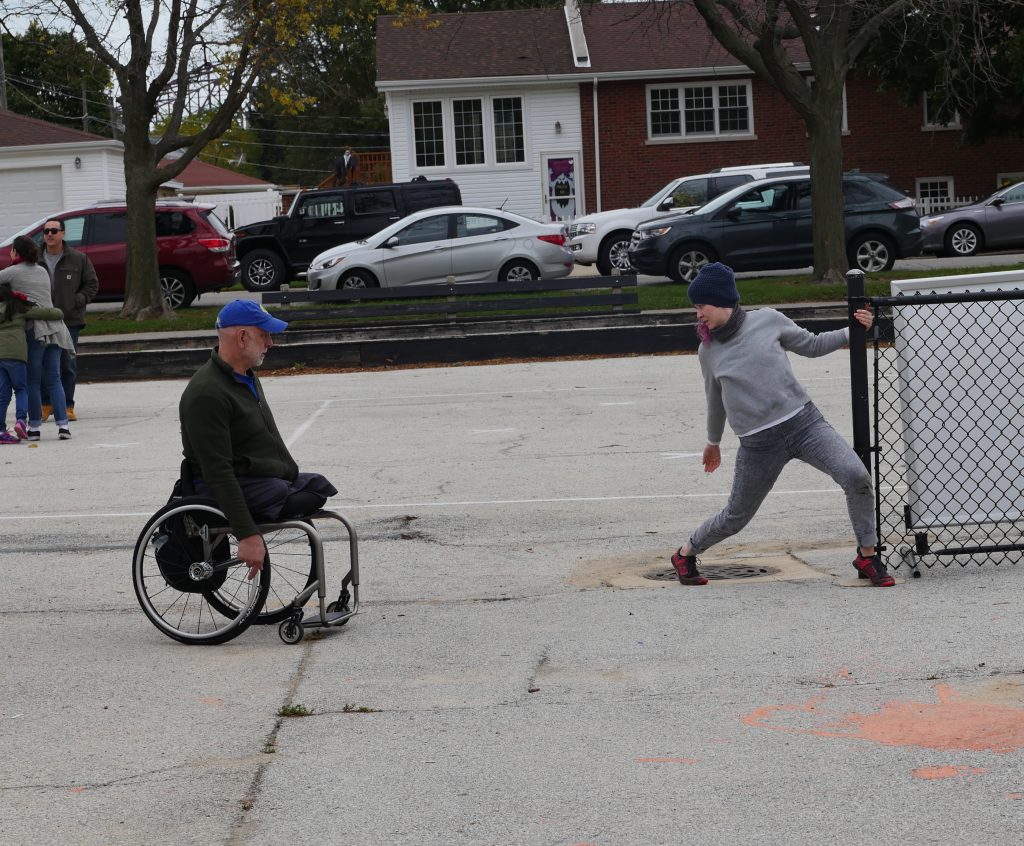 photos and video stills by Sean Smuda, Olive Bieringa and Otto Ramstad

Twin Cities premiere: closer (solo) is a series of 241 one-on-one dance performances that took place in public spaces across the Twin Cities in partnership with Northern Lights, Minnesota Museum of American Art, Walker Art Center, Loring Alley Rally, Red Eye Theater and Minneapolis City Hall. closer (group) took place at the Red Eye Theater in Minneapolis August 13-16, 2015
Directors: Olive Bieringa and Otto Ramstad/Composer: Justin Jones  Costumes: Anna Marie Shogren/Minneapolis Performers: Anna Marie Shogren, Dolo McComb, Justin Jones, Otto Ramstad, Olive Bieringa, Kendra Dennard, Emma Barber, Elayne Waxse, Kimberly Lesik, Willa Bartolomay, Katie Burgess and Katelyn Skelley/DJ: Wzz Wnshp Design: Burlesque of North America/Lighting: Mike Wangen
closer was presented by Dance Place in Washington DC with performers Anna Marie Shogren, Justin Jones, Otto Ramstad, Sarah Baumert, Laurel Atwell, Boris Willis, Patricia Mullaney, Sara Herrera, Sam Horning and Carolyn Hoehner. closer(solo) took place at 8th St Arts Park, 3225 8th St, Lincoln Memorial on the National Mall, Kenilworth Park & Aquatic Gardens and Upshur Park. closer(group) took place at Dance Place
closer was presented by The Department of Cultural Affairs and Special Events for the City of Chicago as part of the Fourth Annual "SPINOFF" Showcase of Contemporary Dance Made in the Midwest with local performers Joanna Furnans, Alana Parekh, Amelia Charter, Darling Squire, Hope Goldman, DJ Jake Pickel and DJ Intel for closer(group) at Links Hall. closer(solo) performances took place at Chicago Cultural Center,  La Villita Park, Veterans' Memorial Park, Hamlin Park.
closer(solo) at Art Shanty's White Bear Lake, MN, February 2016 with Kimberly Lesik, Anna Marie Shogren, Justin Jones and Dolo McComb
closer(solo) at Performance Arcade in Wellington, New Zealand, March 2-6, 2016 with 227 performances with performers Kosta Bogoievski, Eliza Sanders, Olive Bieringa, Otto Ramstad, and Footnote Dance's Veronica Butturini, Josh 'Fale' Faleatua, Sione Fataua, Paige Shand, Adam Naughton and Lydia Connolly-Hiatt.
closer(solo) at Performance Arcade in Wellington, New Zealand, 18 – 28 Feb, 2021 with Footnote Dance and guest artists Josie Elizabeth Archer, Kosta Bogoievski and Olivia McGregor.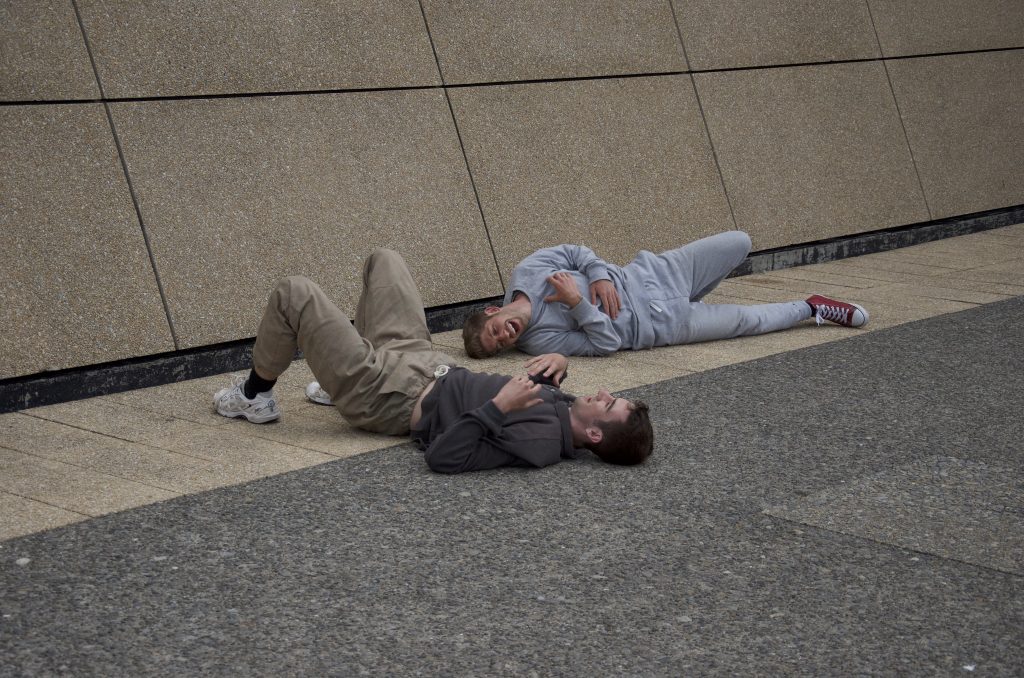 photos by Olive Bieringa and Otto Ramstad
This activity is made possible by the voters of Minnesota through grants from the Minnesota State Arts Board and the Metropolitan Regional Arts Council, thanks to a legislative appropriation from the arts and cultural heritage fund and Composer Forum's Live Music for Dance Minnesota, Doris Duke Creative Exploration Fund,  American Dances Abroad, Foundation for Contemporary Arts and a National Performance Network (NPN) Creation Fund Project co-commission by Legion Arts in partnership with Dance Place, Chicago Department of Cultural Affairs, NPN and Peace Coffee. Residency support from the Soap Factory, Nash Gallery, University of Minnesota and Festival Warsovie, Warsaw, Poland. Draft excerpts of closer have been presented at the Soap Factory, Dance USA conference, Arts Midwest Conference, Shoebox Gallery, Nash Gallery, University of Minnesota, Walker Art Center's Choreographers Evening, Bryant Lake Bowl, Future Interstates at the Cowles Center for Dance & the Performing Arts, Minneapolis and Festival Warsovie, Warsaw, Poland. Performance Arcade presentation made possible by the Foundation for Contemporary Arts, Footnote Dance and the Dorothy Daniels Dance Foundation.
=