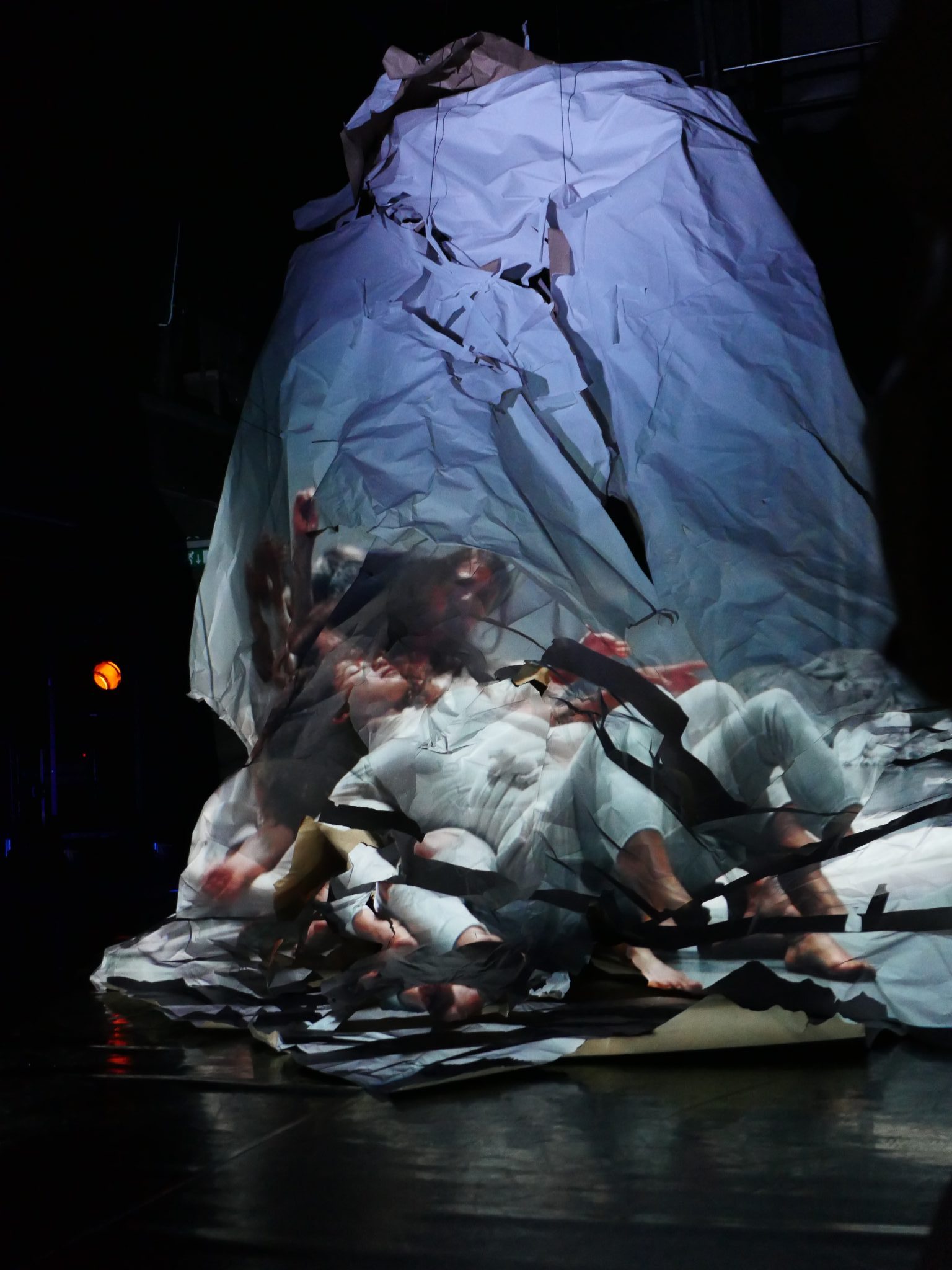 felt room; on paper 

is a 6 screen installation currently in development.
The work uses documentation from

felt room performance installation from the San Francisco Museum of Modern Art from March 2018. 
felt room plunges viewers into an open, and often completely dark stage, with no seating and with the proximity of the dancers heard and felt as much as seen. One's somatic awareness gets switched on. The viewer can't lose their body to the theater's safe seats. felt room, an immersive three-hour performance installation, is designed to conjure imagination and speculation. In the darkness, viewers are offered an escape from a world of constant illumination in which to practice other ways of knowing. Like human animals moving in the night, the dance slowly reveals itself. You can learn more about the original live version of felt room here.
felt room; on paper has developed as part of Carl Lange's research project LIVE-RE-MAKE which was shown at Artistic Research week at Oslo National Academy of the Arts January 22-25, 2019. 

LIVE – RE – MAKE, art on paper explores documentation and dissemination of theatrical works within theater, dance and music using sound recording and video. The installations propose further development into new spatial artworks by projecting video footage on three-dimensional objects / surfaces.
felt room:on paper
felt room:on paper
felt room:on paper

felt room:on paper excerpt
felt room:on paper

Olive Bieringa (choreographer/performer/video/production/performance), Otto Ramstad (Production support), Carle Lange, (project manager/sceneography), Oliver Edwards (video), Brad Smith (video), . Participants in original work  felt room: Sarah Baumert, Arwen Wilder, Emma Barber, Julie Tolentino, Maurya Kerr, Anna Martine Whitehead, Olive Bieringa (performers), Justin Jones (sound design), Mike Wangen (light design).