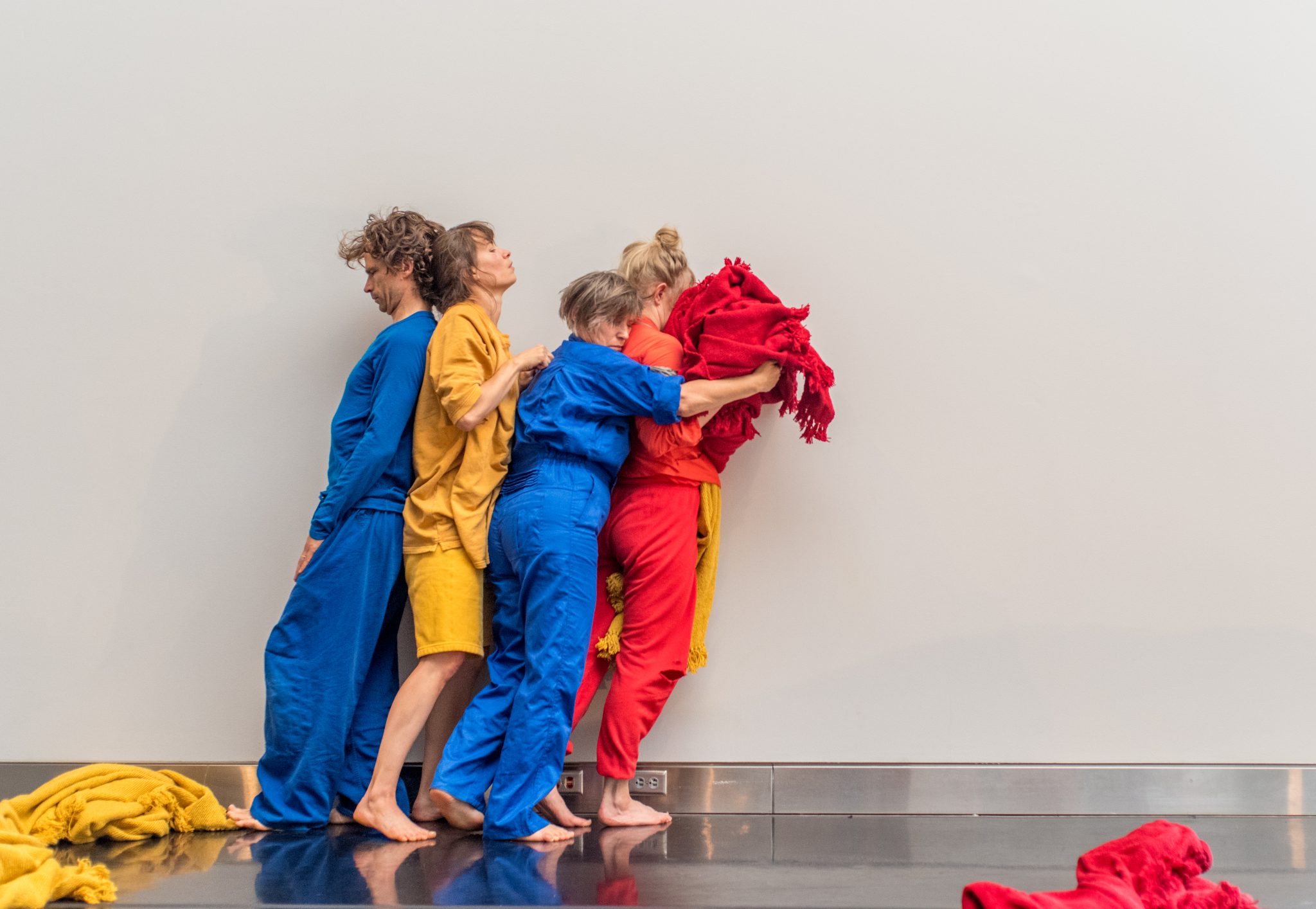 "your body is a performance, a process, a life long performance. Literally you are performers, you perform your body, you shape your body and the entity that is shaping that is you…" Jaap Van Der Wall, embryologist
Embryology is an adventure we all undertook to become who we are. Embodied embryological research requires a willingness for radical engagement to time travel in our tissue to remember and feel ourselves, and our cells at an earlier point in our development. Our body evolves as a series of fluid spaces. Together we are using touch and movement as doorways into our embryological history. Together we are exposing the process of learning as we move between embodied and theoretical approaches with medical students, dancers and somatic practitioners. Together we are offering a series of performance experiments to explore forms for sharing.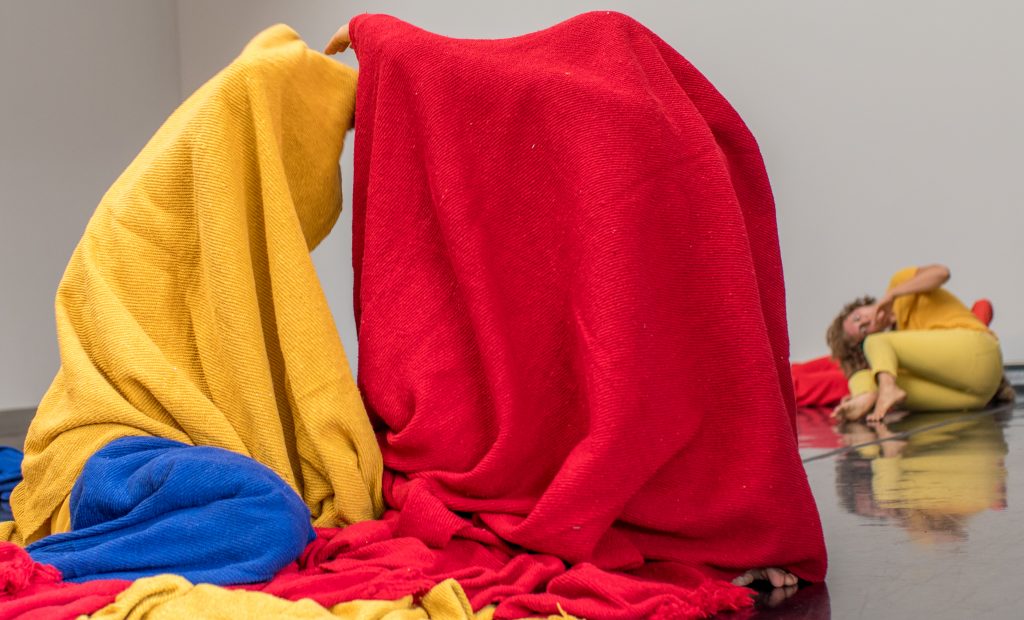 photos: Boris Oicherman
This material invites us to move between sensation, imagination, memory, and the virtual in a nonlinear way. We move back and forward in time between our present body, our early fluid forms and our possible futures. To create a dance from our embryological history is an unbecoming, an un-growing and an un-forming, a performance for the beginning and end of time.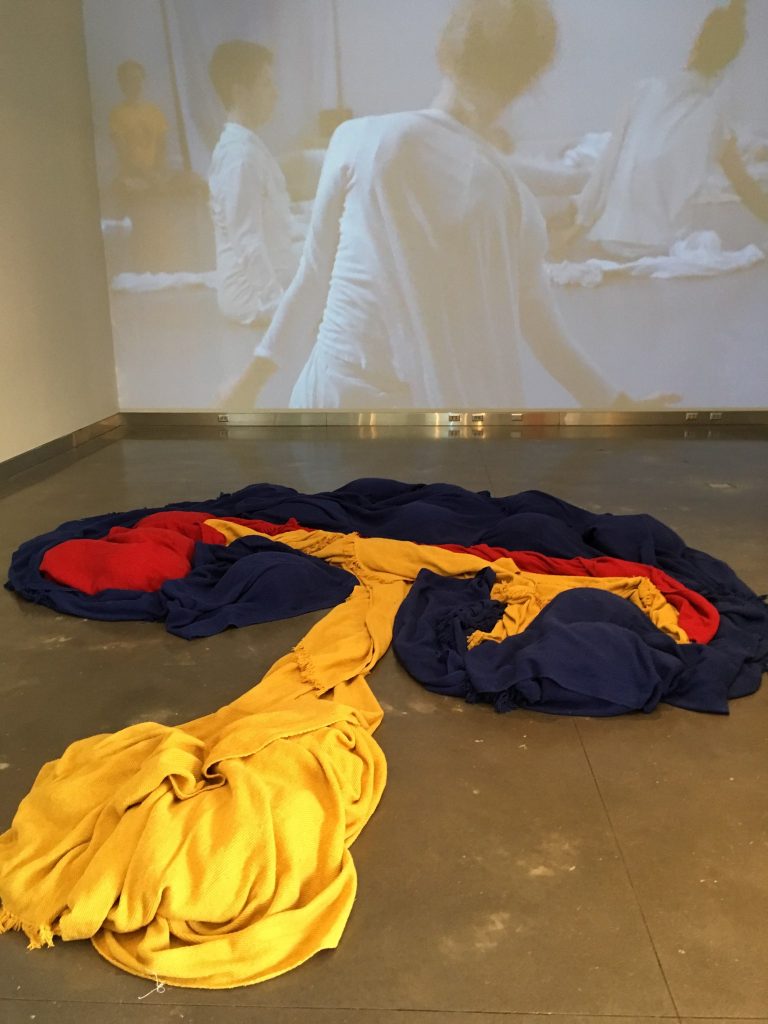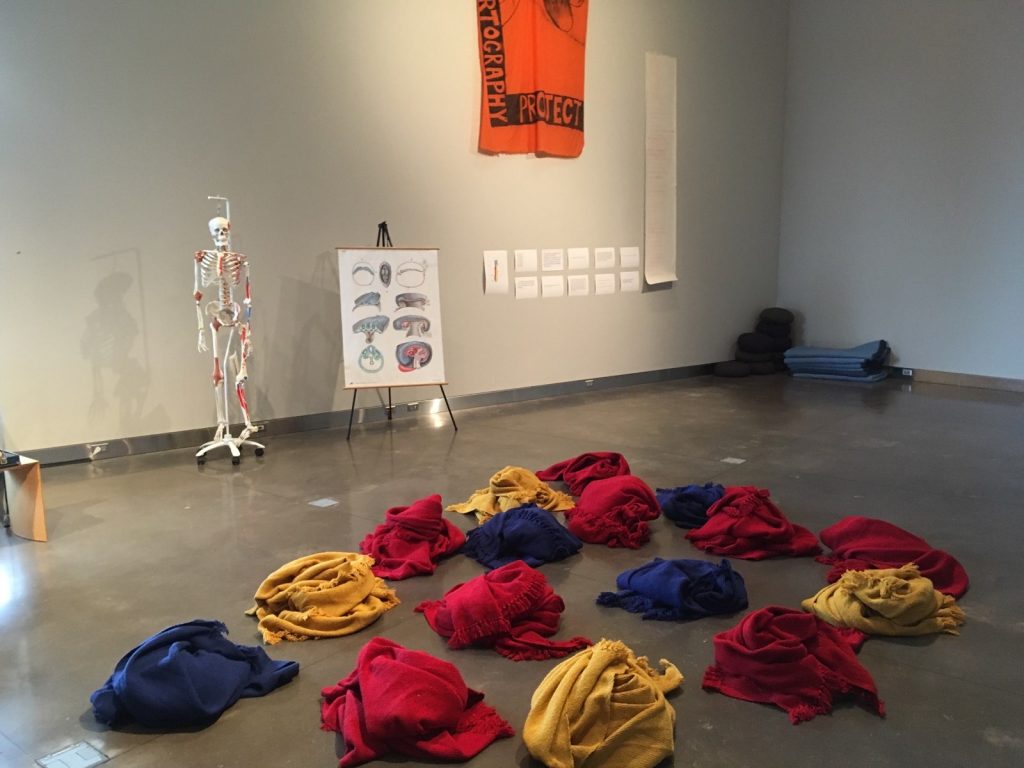 photos: Anna Marie Shogren
This initial residency took place at the Weisman Art Museum July 1-August 8th, 2018. Our research team included Emma Barber, Anna Marie Shogren, Arwen Wilder, Sarah Baumert, Amanda Simkhovich, Hannah Sheridan, Lulu Song, Olive Bieringa, Otto Ramstad, and special guests. 
This project is supported by the Weisman Art Museum, Artists Initiative grant from the Minnesota State Arts Board and Mind the Gap, Oslo, Norway.
From this seed we will develop a new dance installation the museum of fluid spaces which will function as a radical embryology classroom and museum. Read more.
*"The Place of Space" is borrowed from an interview title about embryology from Contact Quarterly with Bonnie Bainbridge Cohen.