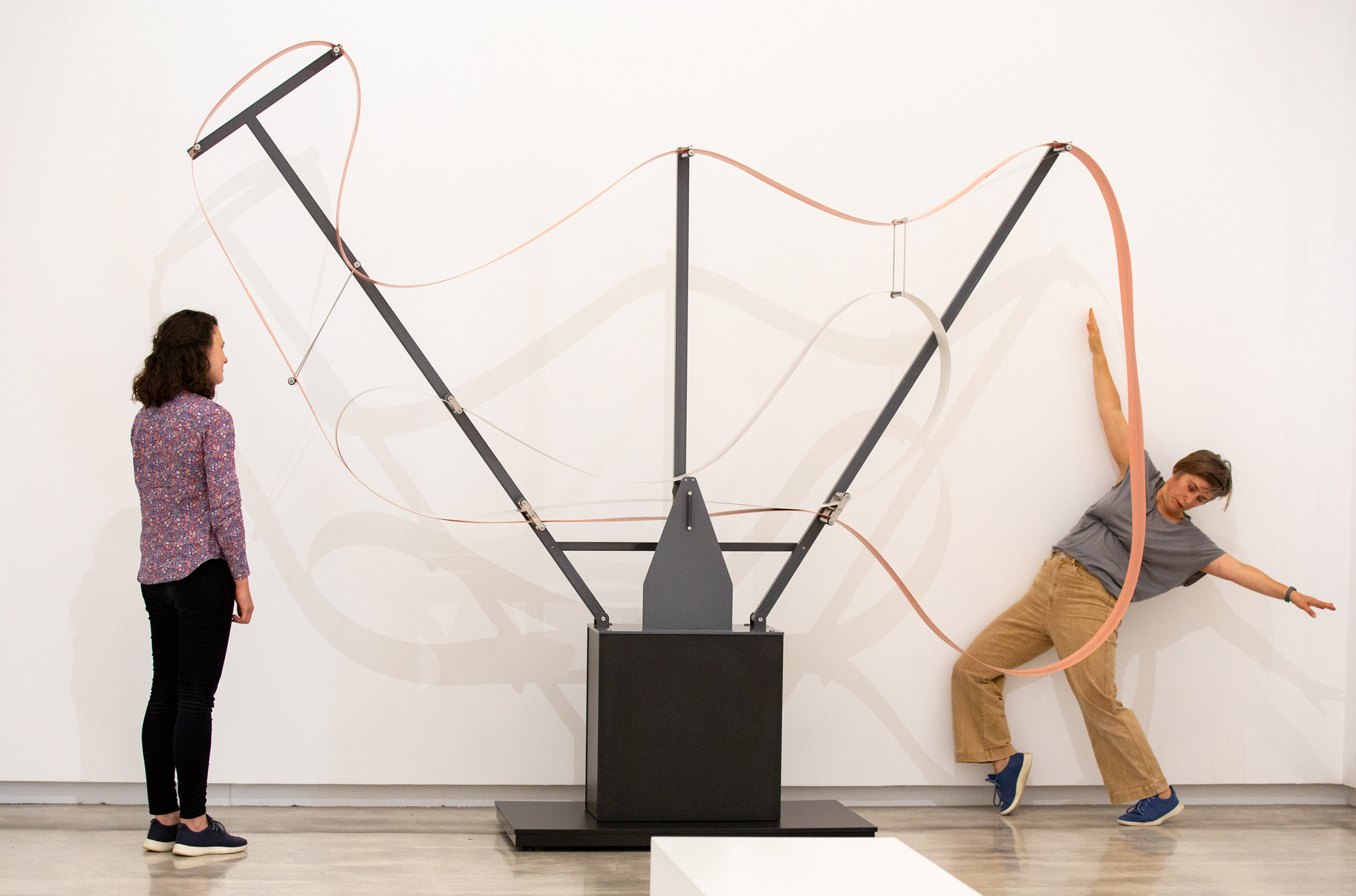 Follow with Len Lye's kinetic sculpture Convolution (Ribbon Snake) 1965, at the Govett-Brewster Art Gallery/Len Lye Centre. Photo Rosie Moyes
This one-on-one walking tour activates your senses and encourages deep connections with the surrounding art and architecture. As dancers guide you through the new Toi Art galleries at Te Papa Tongarewa, even the simple act of opening and closing your eyes becomes a revelation. Immediate, personal, physical – this immersive movement tour will transform the way you experience art.
This work has been commissioned for Te Papa's collection, as their first intangible dance acquisition. Developed and choreographed by Olive Bieringa of BodyCartography Project, delivered by Kosta Bogoievski, Josie Archer, and Footnote dance company.
The work went on loan to the Len Lye Center in New Plymouth October 5 & 6, 2019 with performers Otto Ramstad and Olive Bieringa and Auckland Art Gallery October 12-18 with performers Kosta Bogieksi & Josie Archer.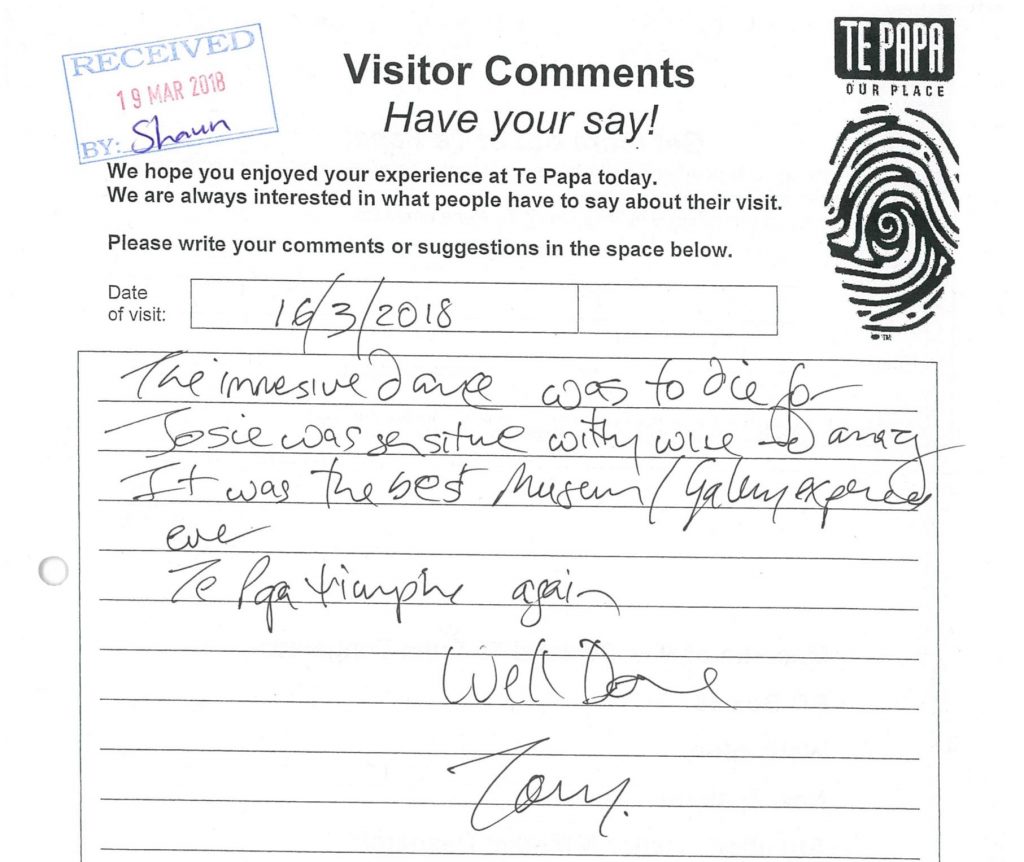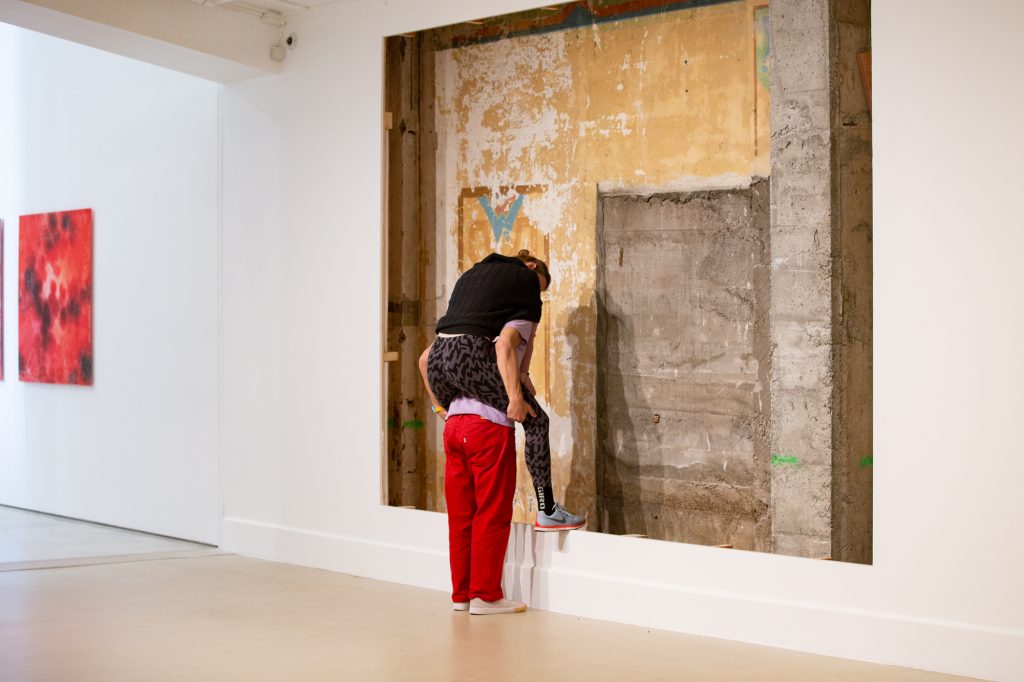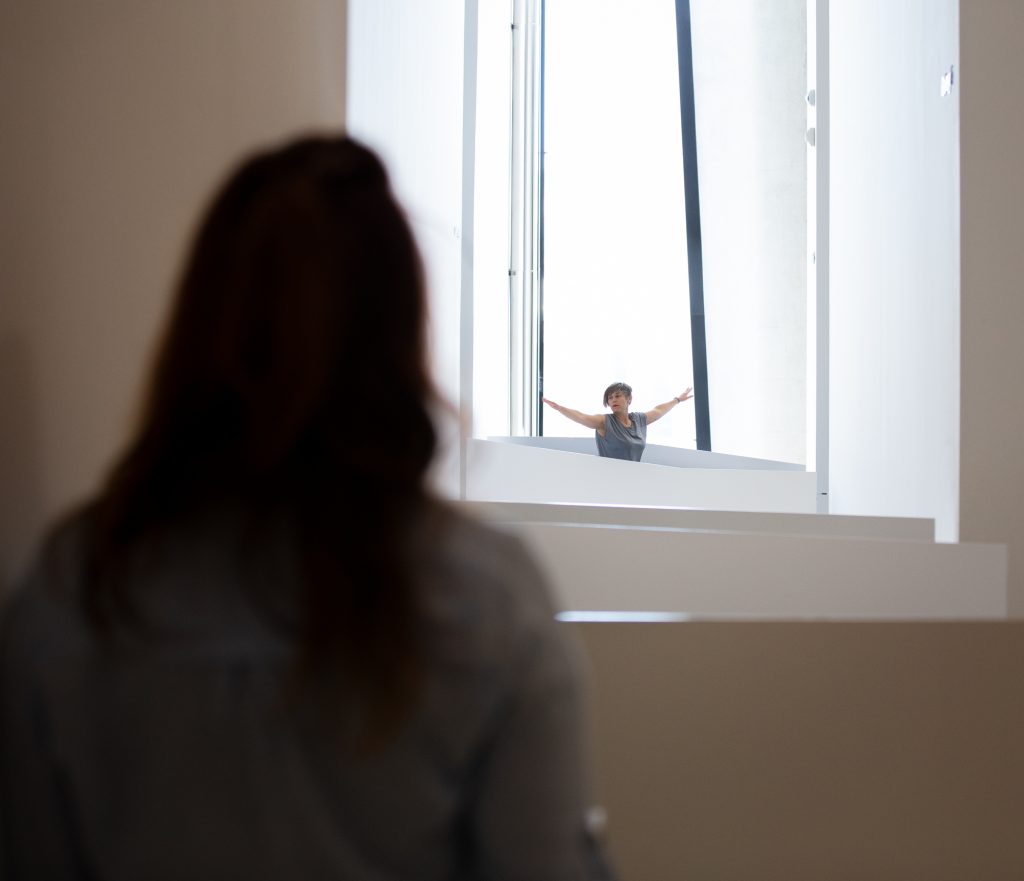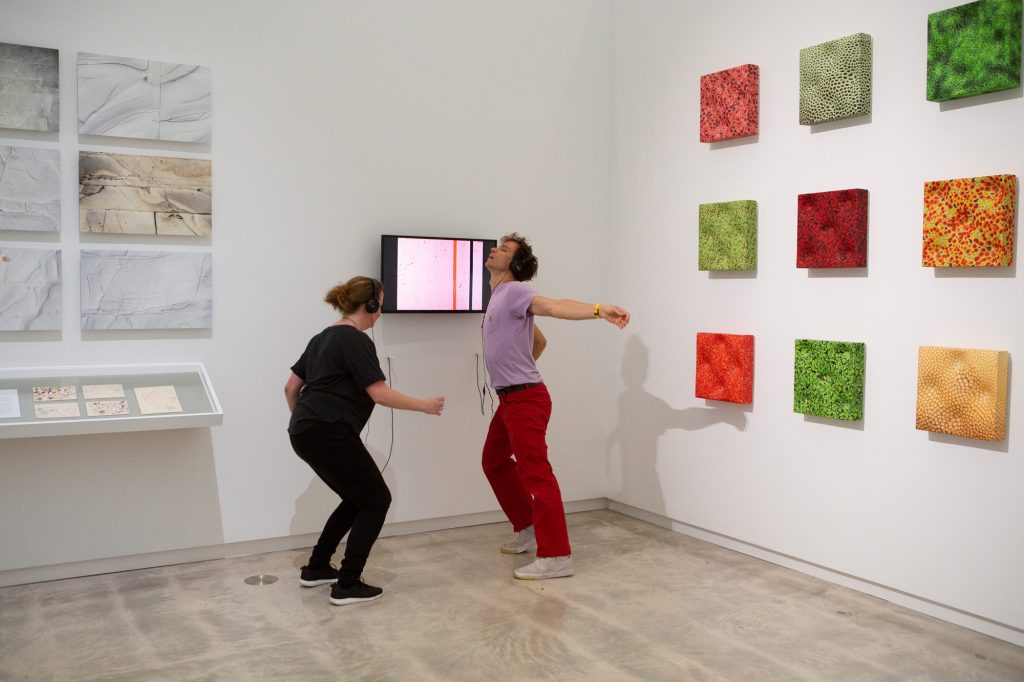 "A new world opened up!"
"Didn't know what to expect but was blown away."
"I thoroughly enjoyed engaging with the art works in a totally new way. I will remember this for a long time.""
"Interesting thought provoking experience, felt as though I was in a film with rolling blackouts…opened my mind"
"An amazing way to experience Toi Art..Opening" my eyes and ears to the galleries via movement, trust and surprise"
"Very extraordinary experience. Totally out of my comfort zone."
"It was really liberating to look at art in a different way – sometimes very close, sometimes very far away, quickly, slowly."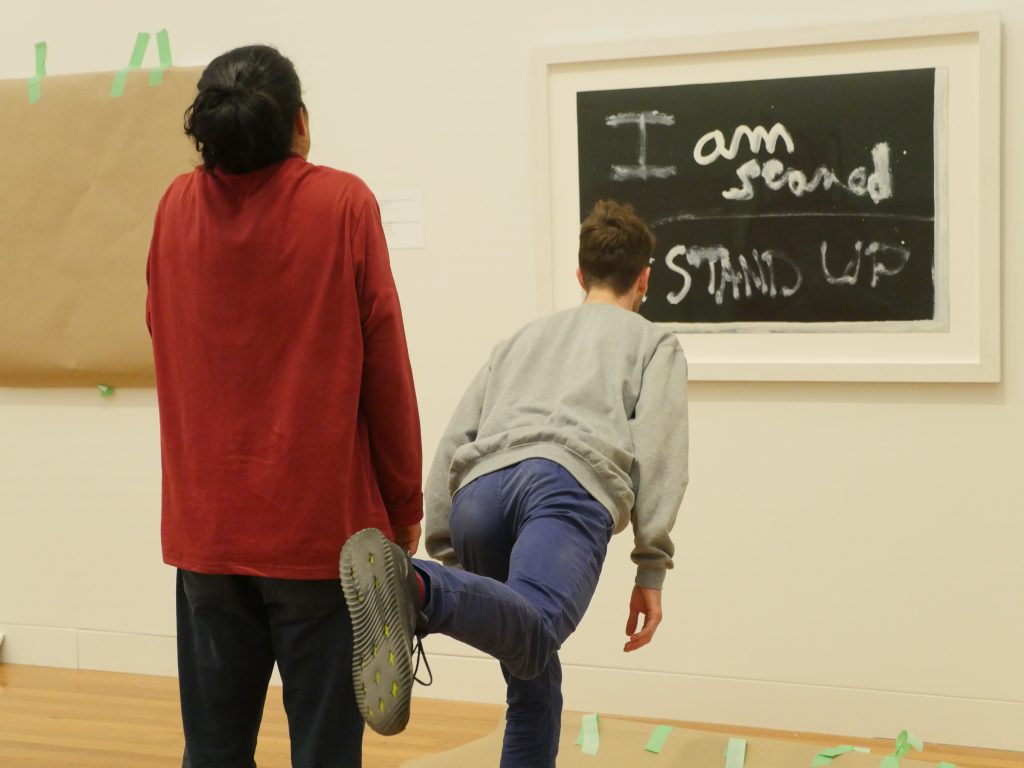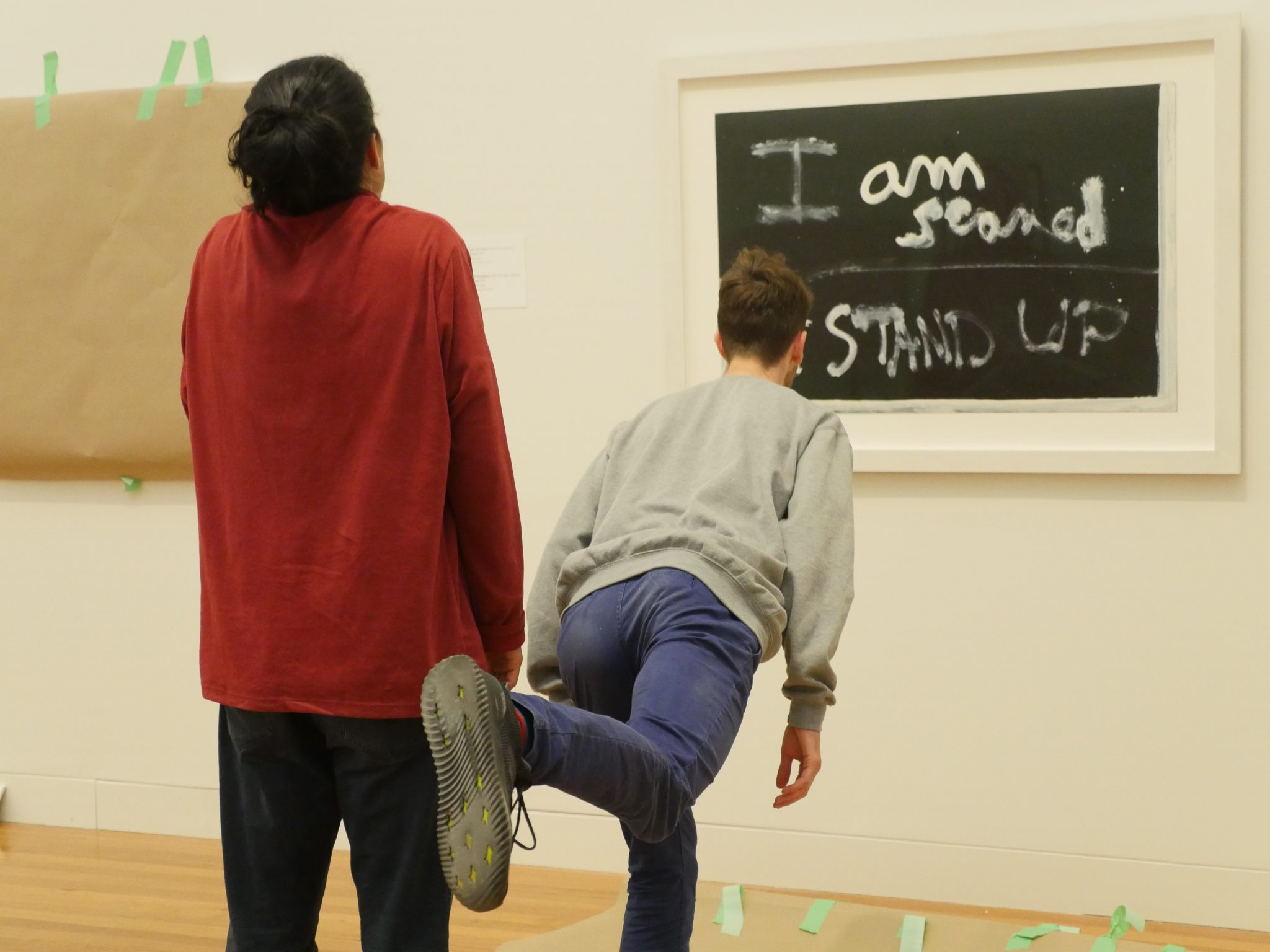 "Did I peek or did the work seep through my eyelids"
"So vulnerable. Thank you so much!"
"What a remarkable experience."
"Indescribable! An unforgettable experience!"
"For just about 15 minutes, I was transported to a different dimension & a different world."
"It was the best experience I have ever had in a museum! Thank you very much for the initiative! It has been a pleasure!
"Please keep doing this so more people can experience this special event. So personal. So lovely."