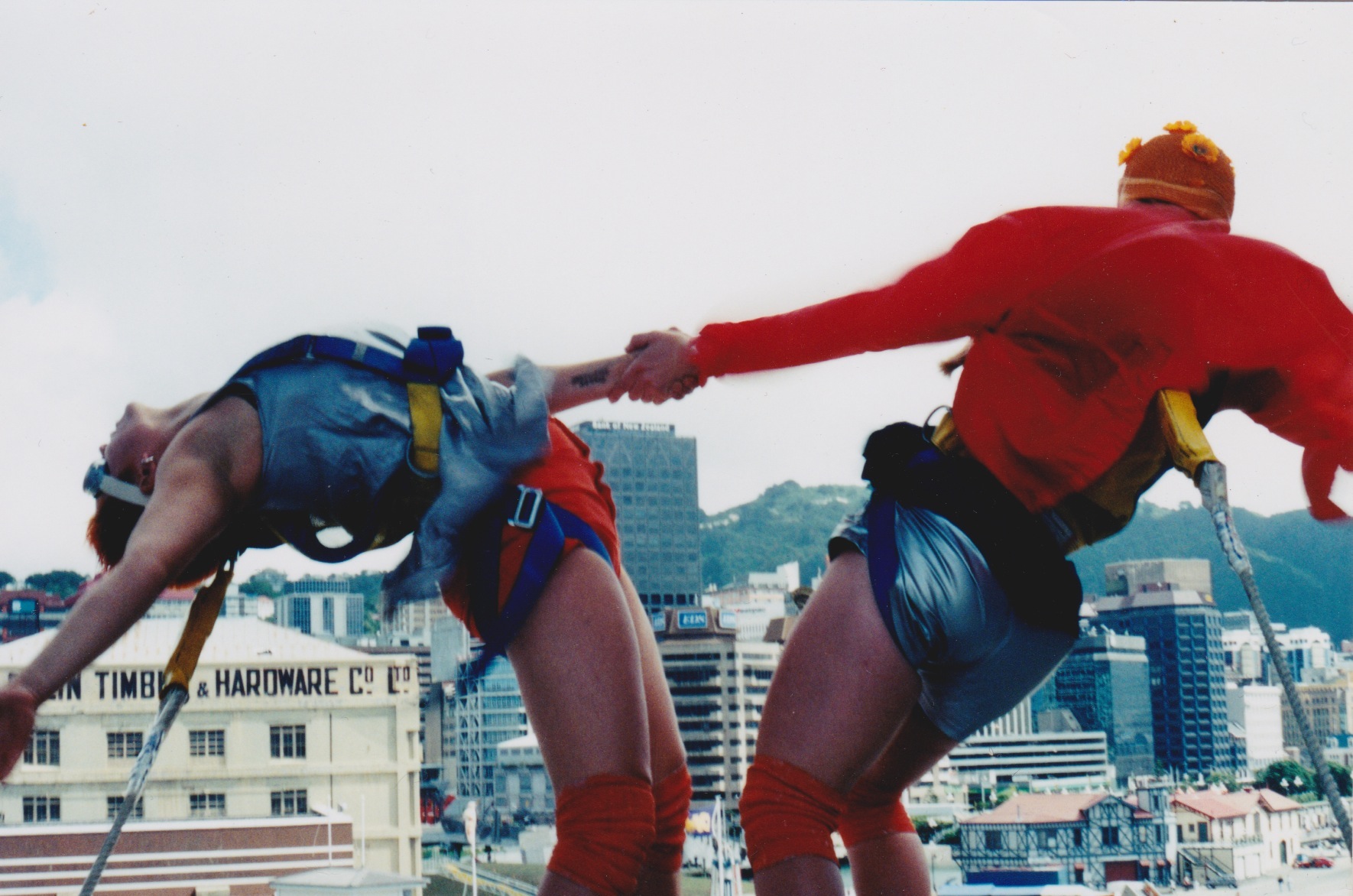 National Museum of New Zealand Te Papa Tongarewa
Wellington, New Zealand
February 14, 1998
The opening on the new national museum Te Papa. Sumara Fraser and Olive Bieringa performed a series of four duets that occured on different outdoor surfaces of the building. Dressed in orange and silver they climbed ladders and danced across platforms with buckets of water. Suspended and silhouetted themselves against the sky in cutouts within the building's architecture high above their audience.