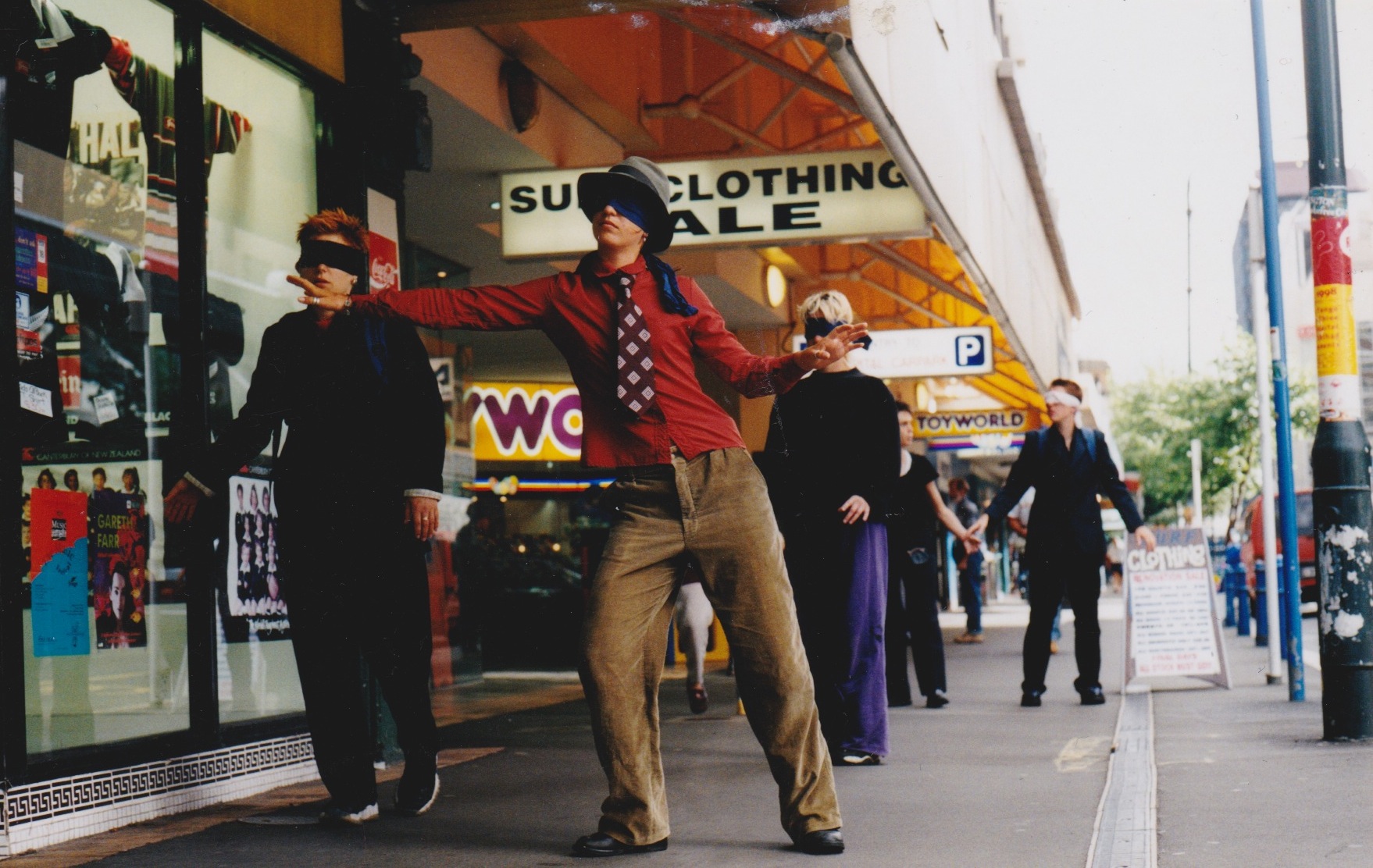 Willis St, downtown Wellington, New Zealand
A blindfolded walk with participants switching off roles as walkers and guides. It was overwhelming to be so sensorially engaged in a context of shops, cars, buses and office workers.
The environment felt alienating and unpleasant. Many smells, perfume, exhaust, junk food, urine…cold hard surface, danger, escalators and automatic doors, buses, pumped music. What is built for our visual appetite is very different once we close our eyes and inhale what else is there.
Performers: Kilda Northcott, Sumara Fraser, Michele Powles, Olive Bieringa, Karen Daly, Eileen Watson