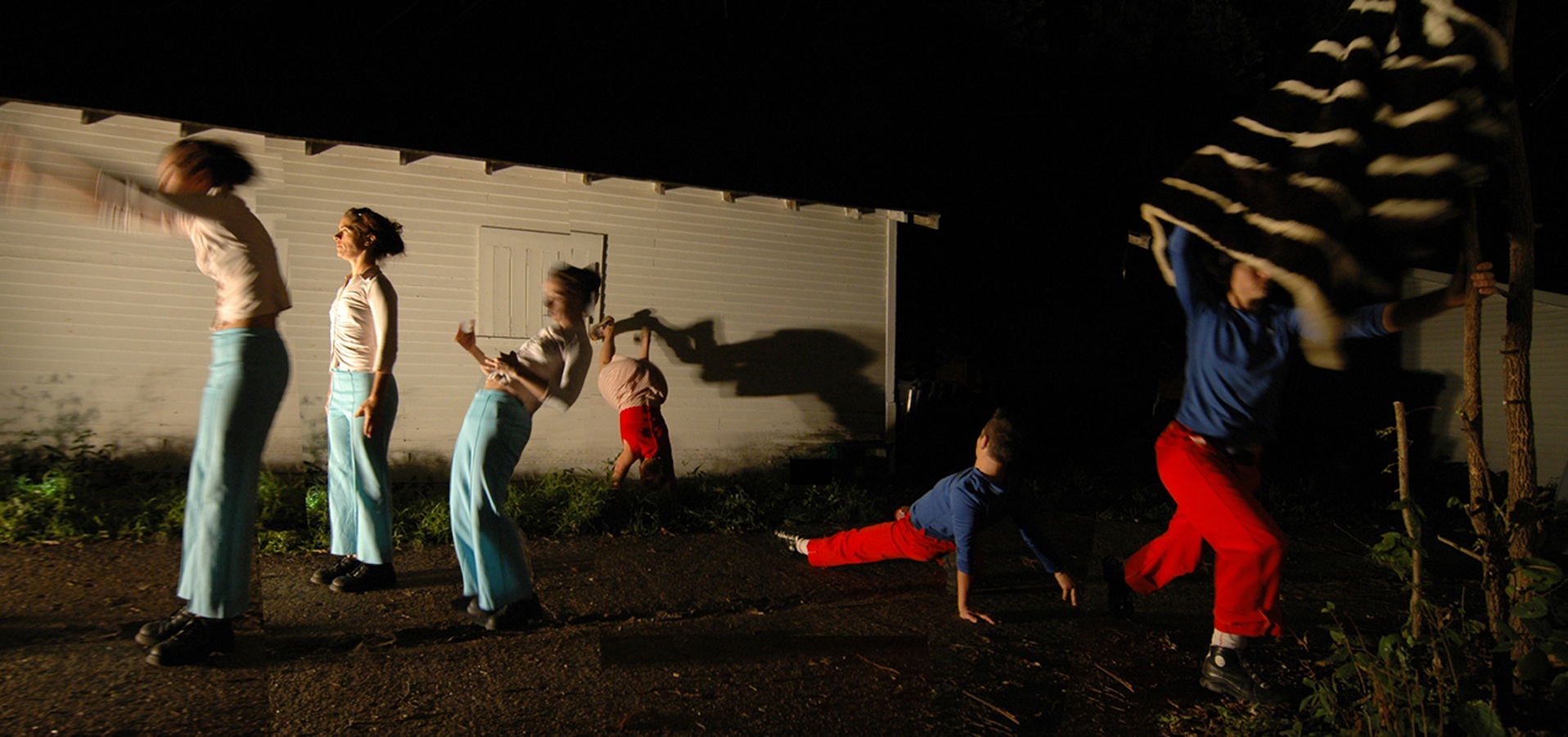 Video
13.5 minutes
2007
On holiday the normal sequence of time unravels. Regular activities, chores and spatial awareness of ordinary places are deconstructed or completely altered. In this space of relaxing (or trying to), perception bends. Reality shifts. Apply this condition to your house and home becomes a holiday house.
We choose to work in our house as a way to literally work at home, in Minneapolis and produce something in an everyday and private space. The house has its own agency in the work, constantly generating and framing the bodies of the performers and informing and transforming the sound score. A metaphysical blurring of past and present occurs within this old architecture.
Since we created the film we have also developed a stage work for Minneapolis and NYC and a site work performed in our home.
"'Hoilday House,' however, is in a class by itself as the sort of gift that comes not once a year but rarely…. as if an experimental Maya Deren film had been spooked by 'The Evil Dead.'" – Rob Nelson, Minn Post, 2008
Featuring award-winning performers Morgan Thorson, Kristin Van Loon, Karen Sherman, Otto Ramstad, and Olive Bieringa.
Sound design by Brian Harnetty
Screenings
Artists in Storefronts 5: Cineteca, Minneapolis
MNTV on Minnesota Public Television
Polish Public Television
Festival of Videodanza, Buenos Aires
Yokohama International Dance Film Festival, Japan
Video Dance Festival of Le Breuil, Burgundy, France
Mediated Bodies, Ireland
Curator's Selection, POOL international dance film festival, Berlin
Curator's Selection, SHOOT, Sweden
Curator's Selection, Dance and Media Japan, Tokyo
Moving Image Minnesota, Bryant Lake Bowl
This project was made possible with support from the Jerome Foundation.