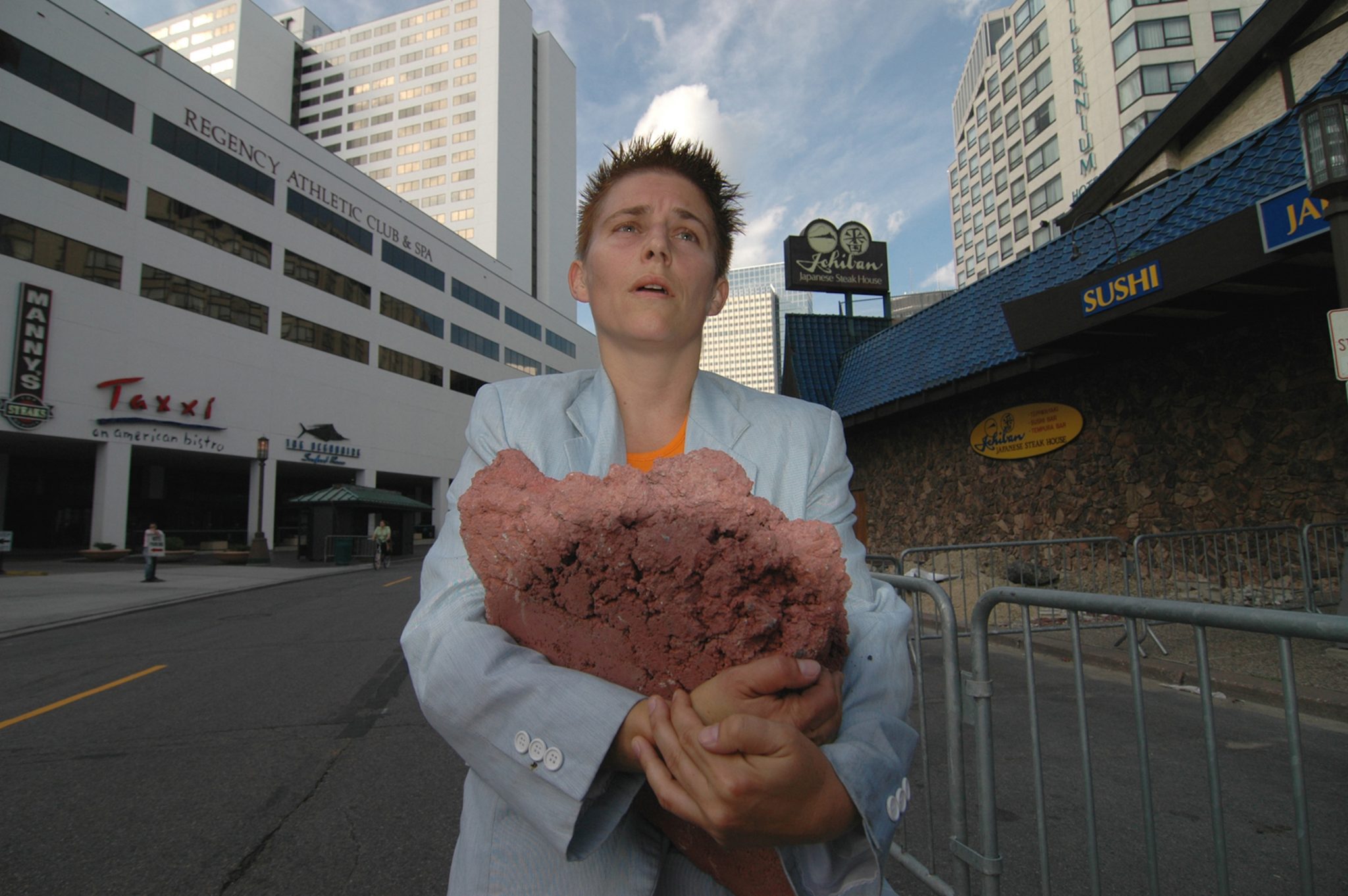 Video
15 minutes
2006
Nicollet Avenue is a film version of Olive's solo GO which investigates the ecological entwinement of self, other and environment.  Two pedestrians travel the main street of Minneapolis working with live improvised sonic and physical action, interaction and response to several blocks of real estate and real people.
In this version Olive Bieringa is joined by multidisciplinary artist Bryce Beverlyn II.
Screenings
2005
Moving Image Minnesota, Bryant Lake Bowl
2006
Kinesthetic Kino in Minneapolis
Rolling Footage Festival at Macalester College, St Paul
2007
London International Dance Film Festival
Mediated Bodies, Ireland
Nicollet Avenue was made possible with support from the Jerome Foundation.