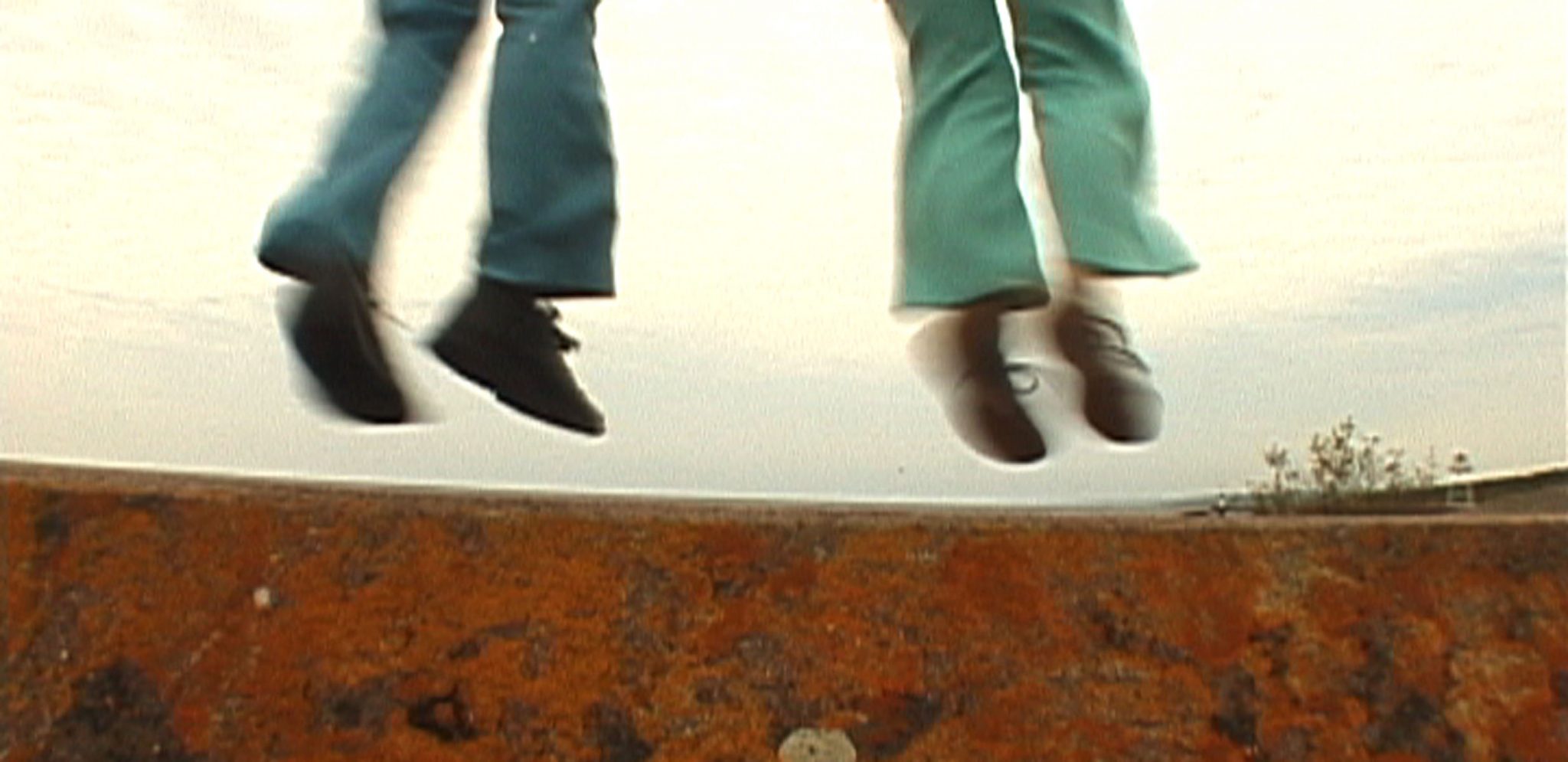 Video
20 minutes
2004
Winner of a Certificate of Distinction from American Dance Festival Dancing for Camera in 2005!
 This video work was created on a seawall in Grand Marais, in northern Minnesota, on Lake Superior, the world's largest fresh water lake. This work is part of Moving Image: Minnesota, a series of dance video works and site-based performances shot and shown across the state of Minnesota.
Performers: Colin Rusch, Kristin Van Loon, Morgan Thorson, Olive Bieringa, Otto Ramstad
Composer: Alan Ernst and Jonathan Zorn.
Seawall was made possible with the support of Forecast Public Art Works and the Jerome Foundation. 
Screenings
Artists in Storefronts 5: Cineteca, Minneapolis
HORIZON Screendance Festival, NH
Central Standard Film Festival
Minnesota Public TV
Light Rail Station installation, Minneapolis
Dance for the Camera, American Dance Festival, NC
Mostra Audiovisual Dança em Pauta in Brazil
Kerry Film Festival, Ireland
Spot TV, CNN
Dance Theater Workshop, NYC
Teatre de Ponent in Barcelona, Spain
Cinedans, Amsterdam
Dance Camera West
LA Kri Foundation, New Delhi, India
Flowing Studio, Kyoto, Japan
Minnesota International Film Festival
Embodied Variations exhibition, Athica, Athens, GA
Mediated Bodies, Ireland
Moving Image Minnesota, Bryant Lake Bowl