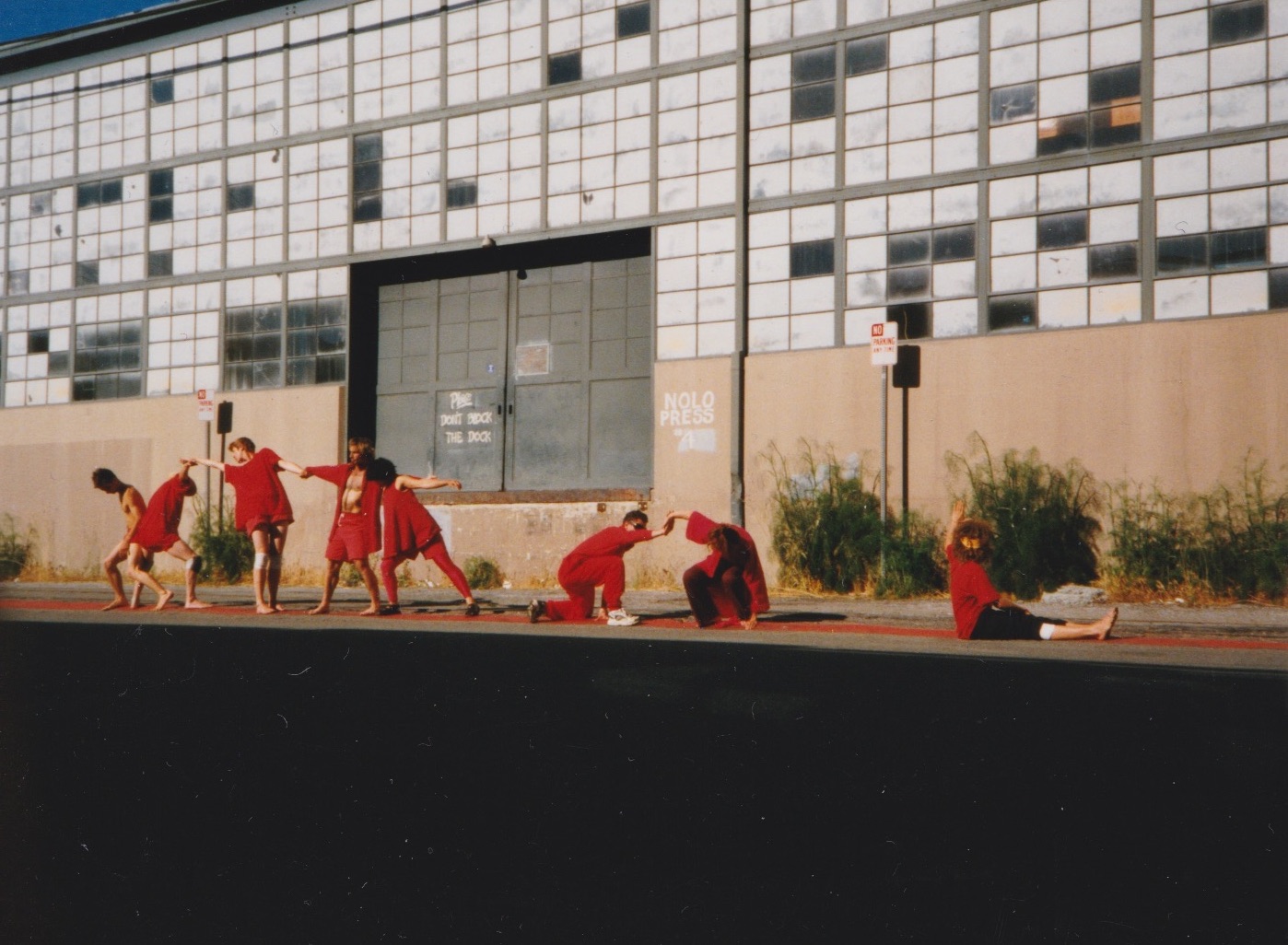 West Coast Contact Improvisation Festival
Eighth St, Berkeley
Bay Area, CA USA
July 3, 1999 + June 30, 2000 + July 2, 2001
In 1999 the Cartographers in attendance at the festival created the event for a space in between studios. 
Performers: Beaker Prince, Casey Crumpacker, Chris White, Eric Fink, Heike Wrede, Lawrenzo Share, Marit Elverland, Olive Bieringa, Otto Ramstad, Riccardo Morrison, Samantha Beers, Shelly Smith, Steven Kessler, Tracy Vogel, Ulla Glaesser, Wang PoShu
2000 + 2001 the Red Line was built within a two hour lab with thirty of the festival participants dressed in red.
BodyCartography Project performers: Beaker Prince, Eric Fink, Heike Wrede, Kyla Wetherall, Lawrenzo Share, Louisa Bertleson, Olive Bieringa, Rafael Cohen, Shelly Smith, Steven Kessler, Wang PoShu and special guests.