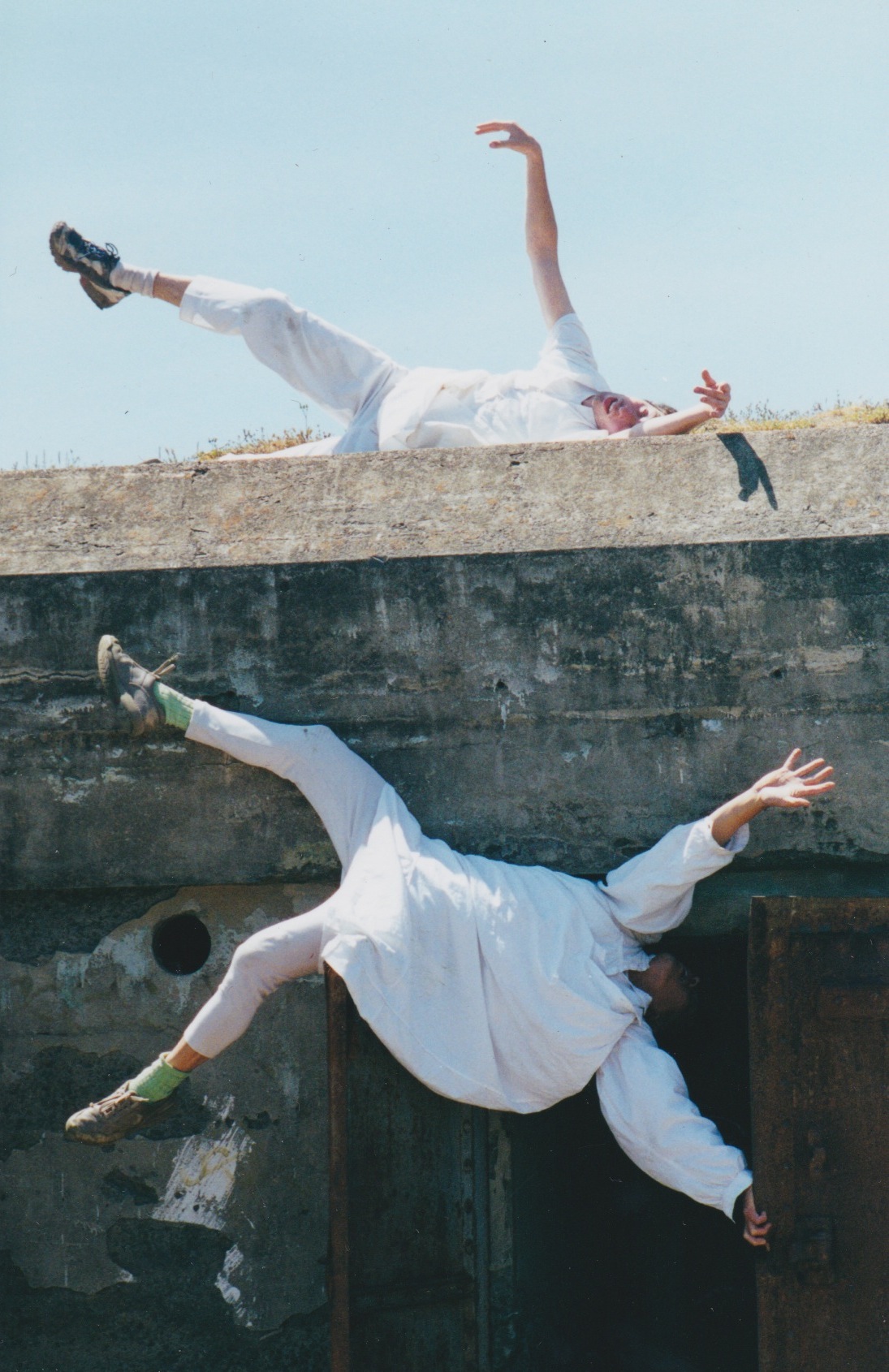 June 8th 1999
"Are you a religious group?" member of the public.
Three part score drawn on the wall in chalk.
Opening tunnel: participants enter blindfold, allowing sound/the song that is already in the air around them to manifest as they move together down its length.
Sound chamber: enter darkness of side room to work vocally.
Round gun placement pit: movement patterns working in a circular descent into the pit.
The score unfolded over an hour period and was exquisite to watch. The group moving in and out of ensemble and individual activity, sounding and moving, creating layers of image and story as members of the public passed through the space.
Performers in white: Beaker Prince, Christina Lella, Kate Gibson, Laurel Carangelo, Lawrenzo Share, Lea Bender, Olive Bieringa, Otto Ramstad, Riccardo Morrison, Shelly Smith, Steven Kessler, Tara Brandell, Wang Poshu
 June 2000
Performers dressed in white: Emmett Ramstad, Frieda Kipar, Heike Wrede, Kyla Wetherall, Louisa Bertleson, Margot Lystra, Otto Ramstad, Rafael Cohen, Steven Kessler, Olive Bieringa and Lawrenzo Share.