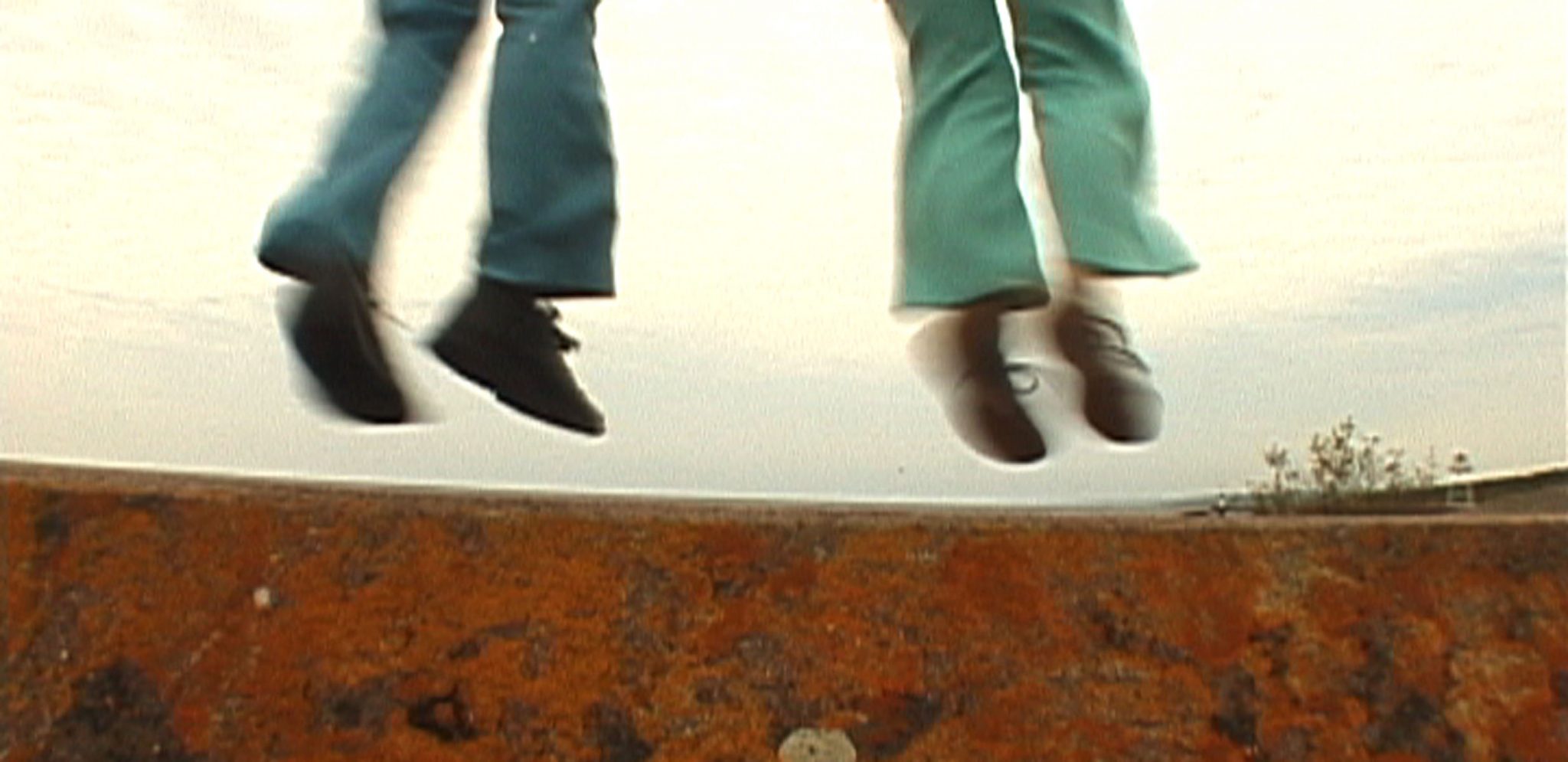 Curated by Olive Bieringa
2003-2007
Dance film has been with us since the invention of film in the 1890s and has played an important role in the development of avantgarde cinema. Edison studios Annabelle the dancer (1894) and Maya Deren's work (1940's) are important examples.
The Kinesthetic Kino screenings offer an opportunity to see contemporary international and award winning work that are rarely seen in the USA. These manifestations of dance and choreographic practice move between abusurdism, video art, idiosyncratic virtuosic movement vobacabularies, incredible landscapes, documentary and narrative forms. The works highlights issues of gender, disability, identity and place.
Previous films screened
Gold, Rachel Davies (UK)
Il Sagit, Antonin De Bemels (BE)
The Cost of Living, DV8
Fistsicuffs, Miranda Pennel (UK)
Have You Started Dancing Yet?, Becky Edmunds (UK)
Break, Anarchic Dance (UK)
Collateral Damage, Andrew Wass
Human Radio, Miranda Pennel (UK)
Somewhere in Between, Pierre Coulibeuf (FR)
Breathing Lessons, Leslie Seiters, Ron Estes
Lady Boy, Carolin Pavlik
Driveby, Marianne Myungah
Kim Together, Madeleine Hetherton (Aus)
Screenings
2007
Rogue Buddha Gallery, Minneapolis
Cal State San Marcos, CA
2006
Rogue Buddha Gallery, Minneapolis with discussion with local dance film makers Becky Heist, James Byrne and Wendy Morris
Counterpulse, San Francisco
2004
Smuda Studio, Minneapolis
2003
Patricks Cabaret, Minneapolis
(e)-vision, Wellington, New Zealand