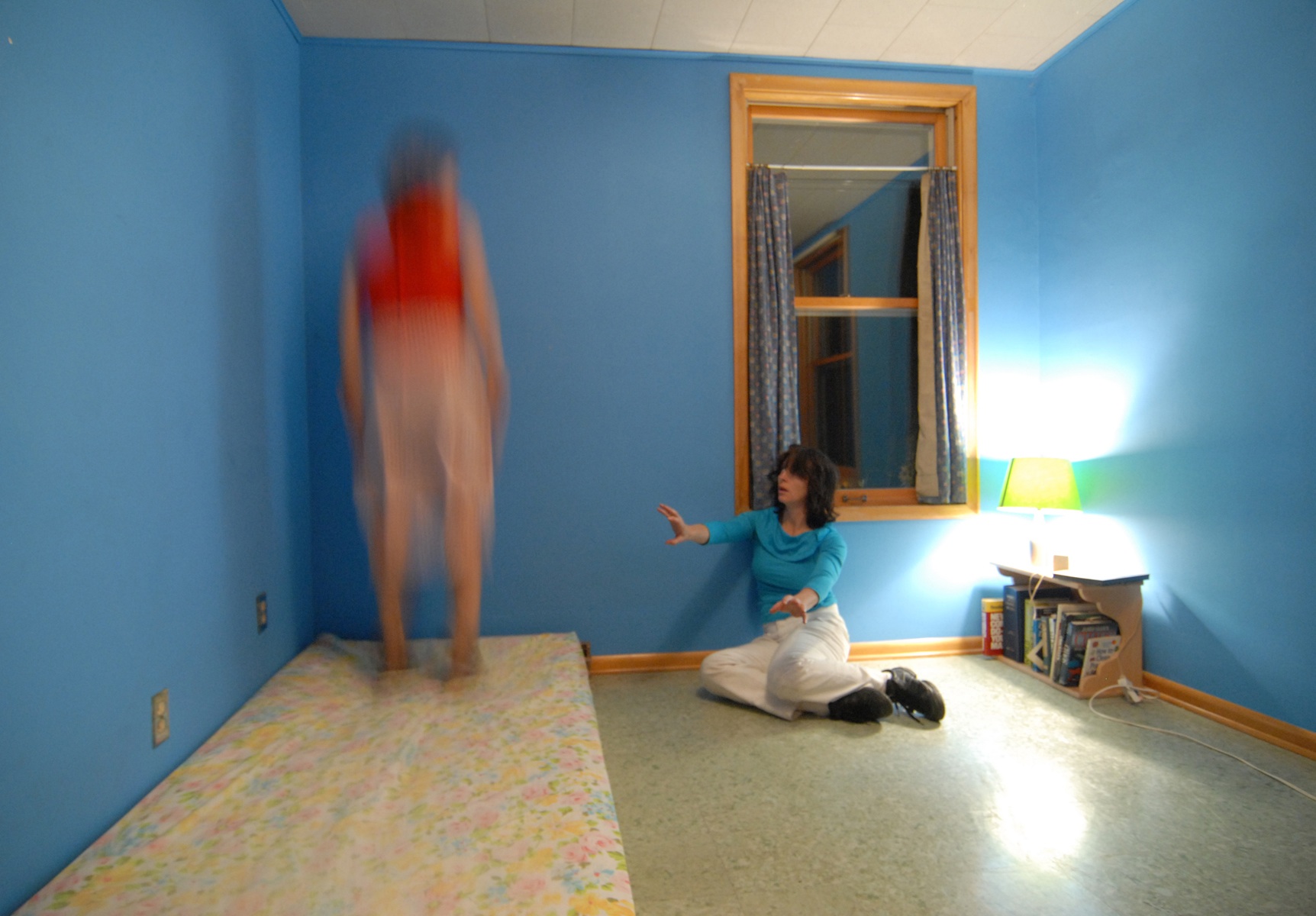 Performed in our Powderhorn home in Minneapolis in September 2007
Voted Outstanding Performance of 2008 by Minnesota Sage Dance Awards and City Pages Artists of the Year!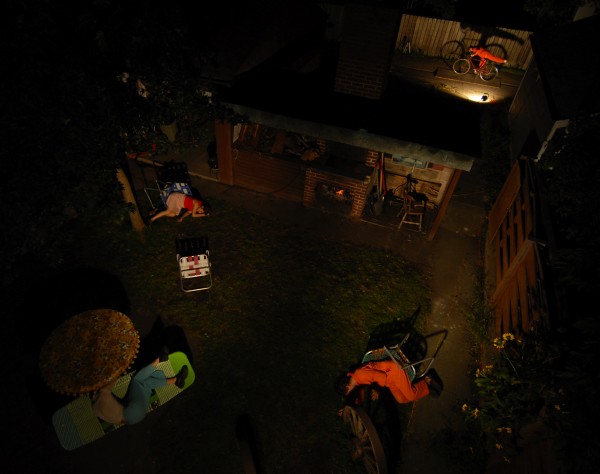 Based on the film of the same name and Walker Art Center Momentum commissioned performance in 2006 which was the winner of the People's Choice Award at the Minnesota Sage Dance Awards. This new version incorporates a sound installation by Time Glenn and the scientific lectures of Bryce Beverlin II. Featuring award winning performers Morgan Thorson, Kristin Van Loon, Karen Sherman, Otto Ramstad, Bryce Beverlin, Tim Glenn and Olive Bieringa. This project was supported by Forecast Public ArtWorks, Bush Foundation and the Jerome Foundation. 
On holiday the normal sequence of time unravels. Regular activities, chores and spatial awareness of ordinary places are deconstructed or completely altered. In this space of relaxing (or trying to), perception bends. Reality shifts. Apply this condition to your house and home becomes a holiday house. 
We choose to work in our house as a way to literally work at home, in Minneapolis and produce something in an everyday and private space. The house has its own agency in the work, constantly generating and framing the bodies of the performers and informing and transforming the sound score. A metaphysical blurring of past and present occurs within this old architecture. Video is used to geographically locate the piece, move us in time to other locations and provide live feed of hidden moments. Life sized video portraits become dance partners. Events loop and bodies duplicate creating perceptual shifts in time and action. We investigate how, as the VHS generation, video plays a key role in creating our memories, recording our histories and building intentional family.
"These performers could just as easily run rampant through your house, upending your best-laid plans, haunting your dreams…
With sly wit and subtle socio-political commentary, the BodyCartography Project revealed the teeming chaos
within the shadows of even the happiest home." – Caroline Palmer, City Pages 2008
"The pleasure of viewing is so intense here, so fun as to be nearly guilty…what you see is at once brilliantly planned – lighting, angles, perspectives clear as cinema – and breakneck. The movement feels dangerously unhinged." – Lightsey Darst, MSP magazine 2008