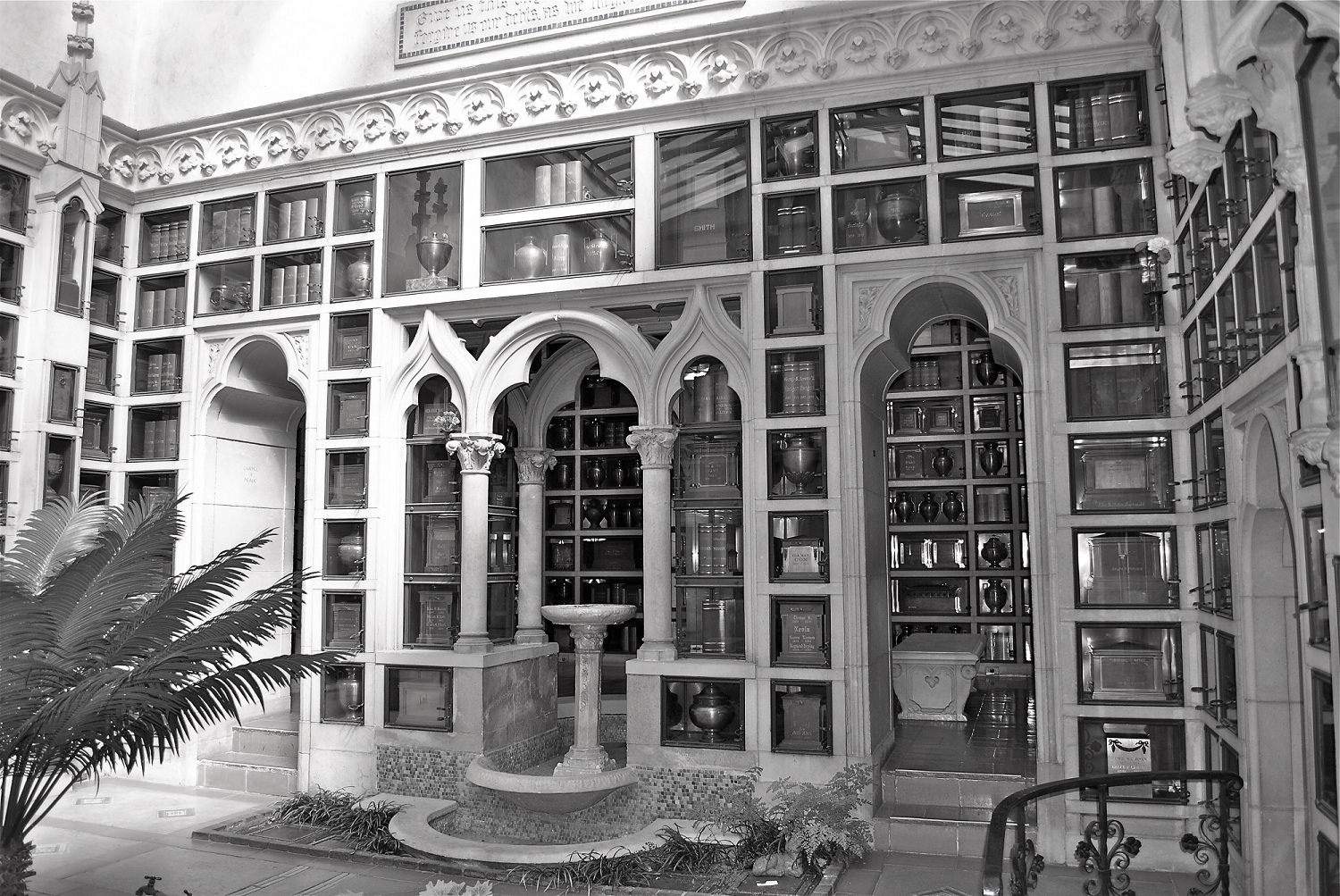 May 2002
Oakland, California
A stellar cluster of international & Bay Area dance and music improvisors bring you a dynamic and considered evening of exquisite dance for the body and voice in the intimate gardens, cloisters, alcoves, stairwells and chapels designed by prominent Bay Area architects including Julia Morgan for the California Memorial Crematorium and Columbarium.
We have wanted to perform in the Chapel of the Chimes for over a year and a half. We are blessed to have had the opportunity to work here this week; humbled by the architecture, the people who rest here and how we have been effected by it all.
Performers: Brenton Cheng, Emmett Ramstad, Julie Sparling, Lawrenzo Share, Matt Sperry, Olive Bieringa, Otto Ramstad, Patrick Barber, Rosemary Hannon, Sean Feit, Steven Kessler, Susannah Zucker
Special thank you to Louise Bertelson, Margit Galanter, Daniel Fry, Randy and all the staff at the Chapel of the Chimes.
Support for this project comes from the Zellerbach Family Fund and the Moving On Center.
Chapel of the Chimes excerpts