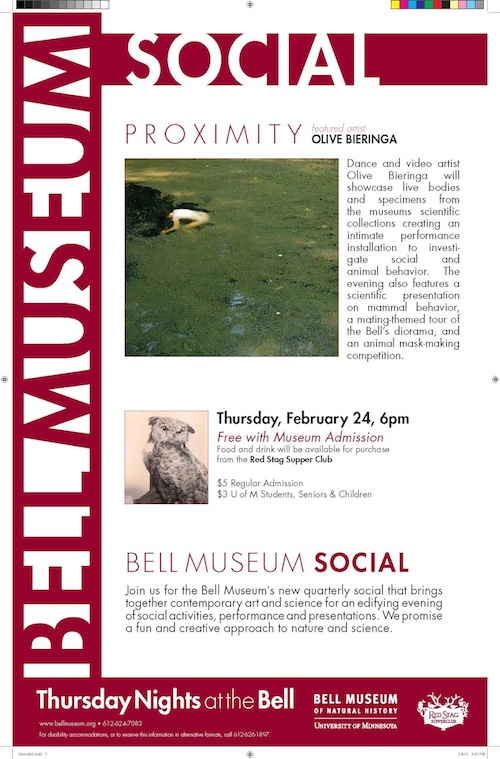 Thursday, February 24, 6 to 9 p.m.
Third in the series of the Bell Museum's artist-in-residence evenings, this social showcases the creations of dance and video artist Olive Bieringa, whose work focuses on the body, both as an objective physical process and as a subjective lived experience through dance, film, installation, pedagogy and curatorial practice. Using live bodies and specimens from the museums scientific collections, Bieringa will create an intimate performance installation, Mammology, to investigate social and animal behavior. The evening also will feature a scientific presentation on mammal behavior, a mating-themed tour of the Bell's dioramas, and an animal mask-making competition. For one night, see humans on display as the Bell's mammal collection is brought to life.
Humans on display included: Olive Bieringa, Justin Jones, Lucy Jones, Hazel Hill, Mandy and October Herrick, Becky Olson, Otto Ramstad, Sean Smuda, Taja Will, Melissa Birch, Sinan Goknur, Kelley Meister.