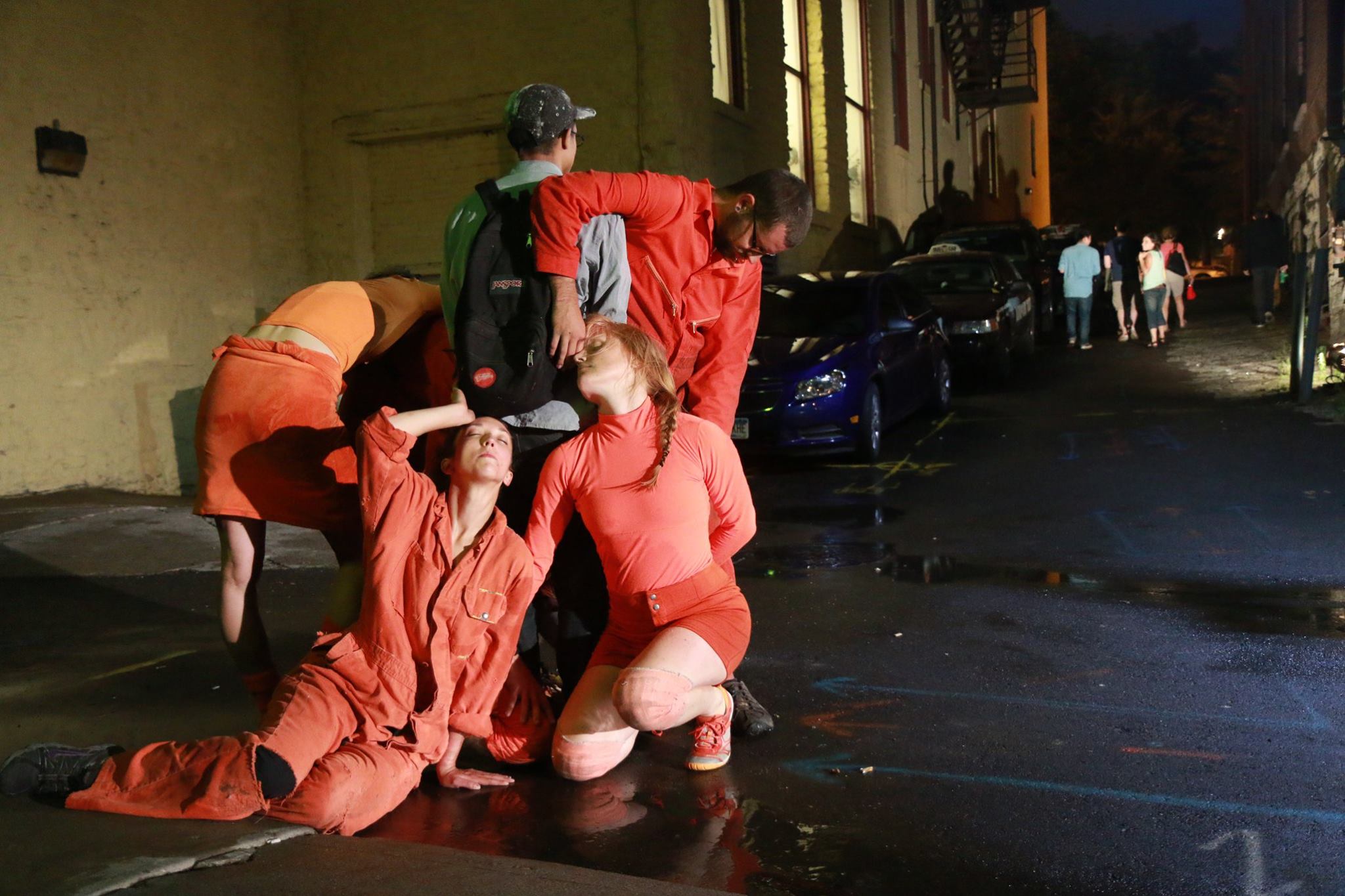 Presented by BodyCartography Project and PRAXIS Oslo.
August 24 + 25 11:00-16:00 
In this FREE workshop we invite participants to enter their animal-like appetites and childlike curiosities for physical investigation through engagement of the sensorial body. We will exploring practices and scores which transform our perception of the everyday; both the spaces we inhabit and the behavior we practice to dance and build dances togegther.
People who participate in both days of the workshop are invited to join us as performers for TOGETHERING on September 13th Friday from 18-21 for Kulturetaten in Schous Plass.
BodyCartography Project will build a unique site-specific work for Schous Plass as part of SAMMENomGATA in September 2019. We will build a series of intimate performances, surprising interventions, and invigorating movement experiences throughout the plass. TOGETHERING will create a space for movement, social gathering, conversation and reflection around embodied practice, relational intelligence, intimacy and public space.
Olive Bieringa and Otto Ramstad collaborate as the BodyCartography Project. The mission of BodyCartography Project is to engage with the vital materiality of our bodies to create live performance that facilitates a re-enchantment of embodiment, relationship, and presence. Olive Bieringa and Otto Ramstad have been collaborating for more then twenty years creating performances, video works, installations, and festivals for theaters, galleries, museums and public spaces around the world. 
To register please email info@bodycartography.org.