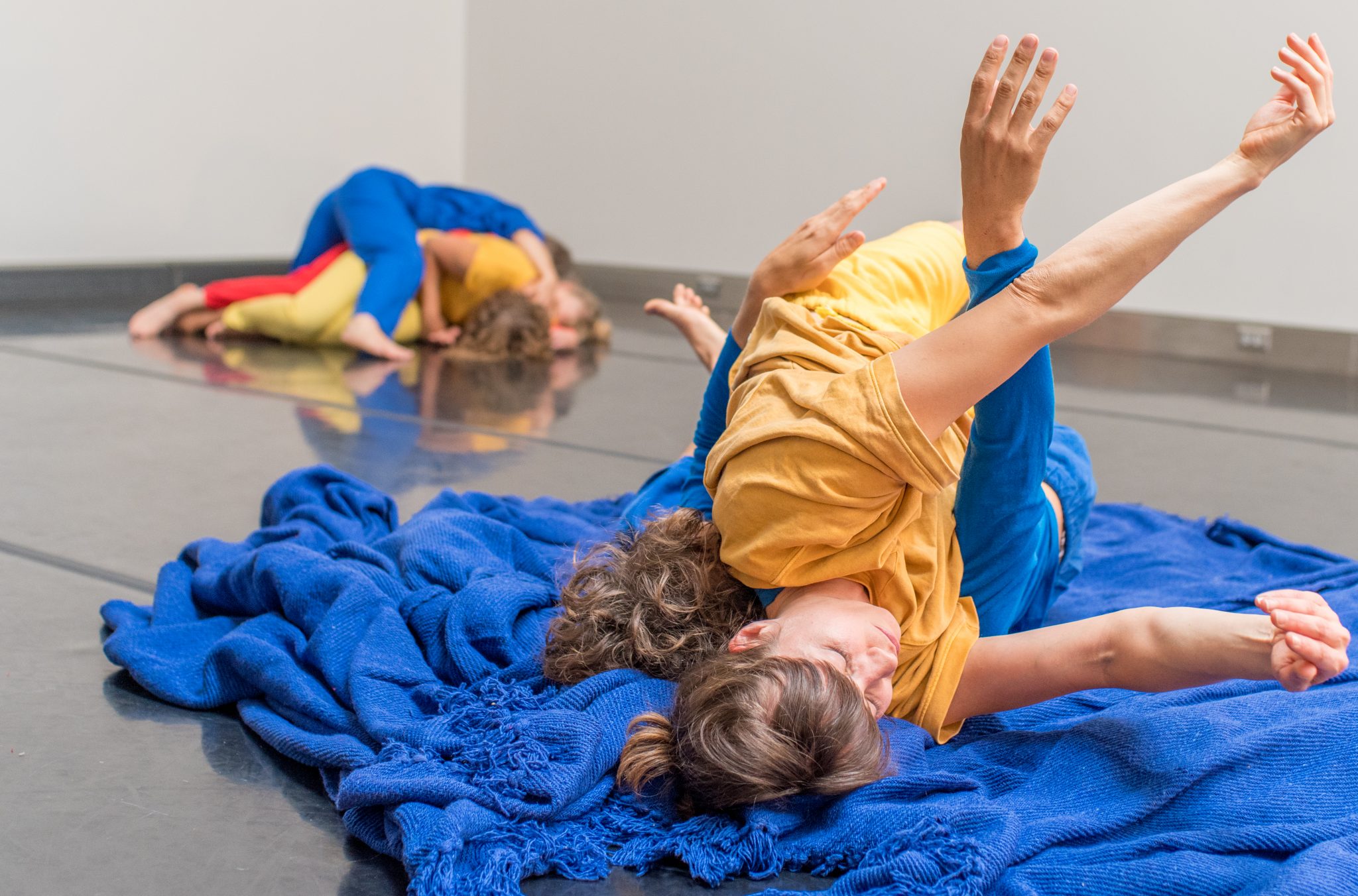 MOVING WHILE TOUCHING
The choreography of contact improvisation is important because it is proposed by surviving gravity, having someone's center on top of our center and using your skeletal structure to help us accomplish this. In this moment of surviving we can easily get into an "averaging out", or a simplifying of our position, rather than responding to the sensations of the touch and mass of our partner in the moment. If the dance is just going through CI positions, it is almost like it becomes normalized: we move to certain positions because we agree that that's what the dance is.
With this intensive we want to break open our CI practice. In "moving while touching" will use tools from Body-Mind Centering® and Material for the Spine to open up sensation in our bodies in the moment. Together we will play with heightening the feeling of improvisation in CI through our senses, bones, organs and blood.
Steve Paxton developed "Material for the Spine" in 1986 as an exploration of the movement possibilities within the muscles surrounding the spine, as well as the connections between the head, pelvis, and vertebrae. This solo practice is supported by specific exercises, body puzzles and ideokinetic imagery.
Olive and Otto collaborate as the BodyCartography Project. For over twenty years we create works and workshops that engage with the vital materiality of our bodies to create live performance, films, festivals and installations. Our recent works address questions of embodiment, kinesthetic empathy, transmission, and audiencing and exists in the encounter between audience and performer. We are interested in what new social relationships we can build if we pay close attention to how our bodies might feel their way around each other.
Somatic and improvisational practice inform the ground of our practice. We have studied extensively with Lisa Nelson, Steve Paxton and Bonnie Bainbridge Cohen. We are certified teachers of Body-Mind Centering®, an integrated and embodied approach to movement, the body and consciousness. We teach dance and BMC® internationally. We direct Somatic Education Australasia's Somatic Movement Educator Program which opens in Melbourne in October 2019. Otto has been teaching Paxton's Material for the Spine across the US and Europe. www.bodycartography.org