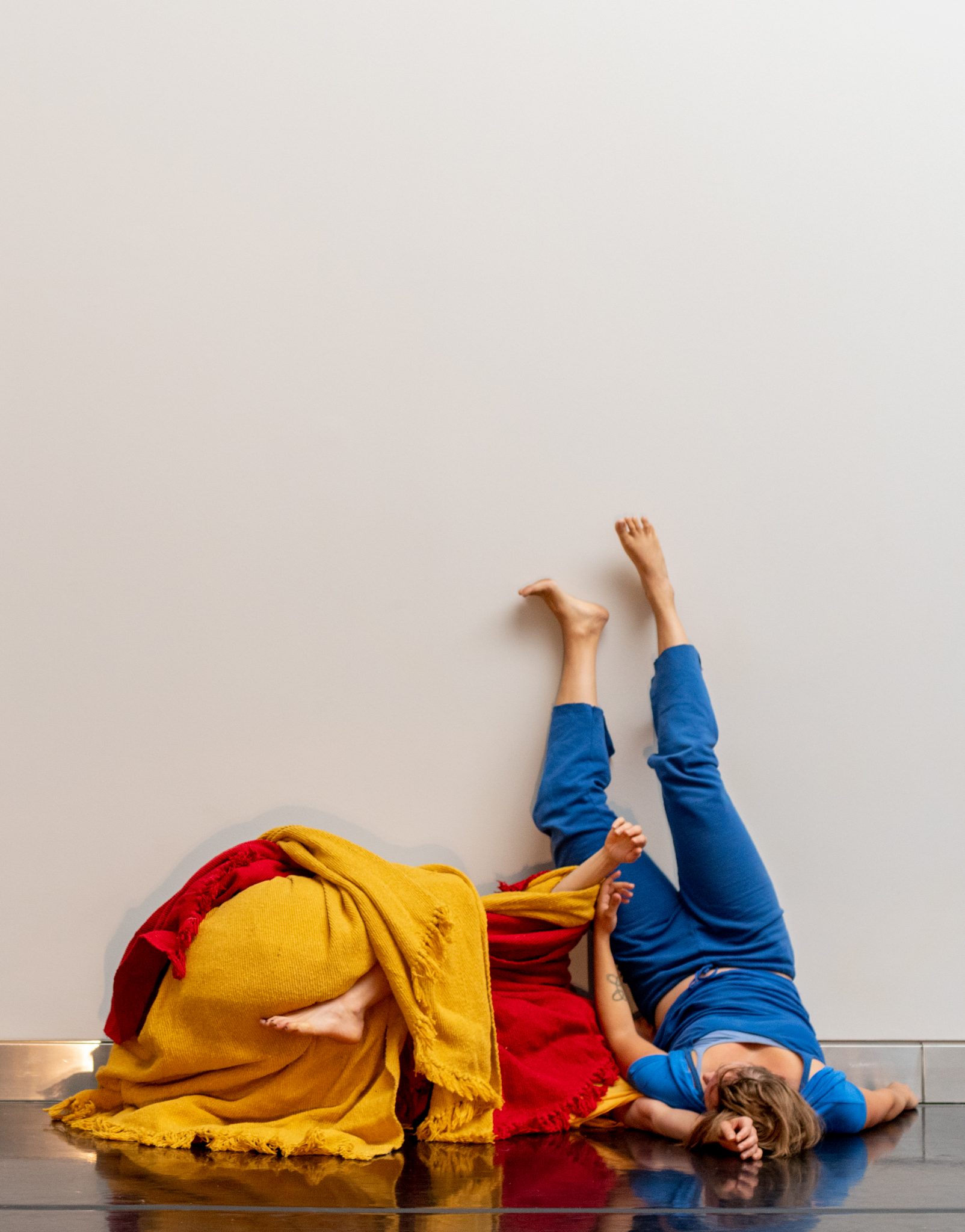 EMBODIED PERFORMANCE INTENSIVE




Somatics / Presence / Creative process




for experienced performers and choreographers
with choreographers and certified teachers of Body-Mind Centering Olive Bieringa and Otto Ramstad
We will lead an embodied practice in movement expression and creation using the somatic approach of Body-Mind Centering®. We will mine the material of our bodies to generate content for our dance making by utilizing the support of different body systems. We will focus on the artist as performer and our role in conveying content while understanding their audience. We will explore the balance of internal and external awareness and intention in performative contexts. BMC® utilizes experiential study through application of anatomical, physiological, and developmental principles in hands-on practice, movement, and sound exploration.
We will work with:
Consciousness and Presence

Enhancing mobility and stability through the bones and fluids

Engaging principles of alignment through the diaphragms

Playing with organ expression to find subtlety and power

Exploring the anatomy of breathing and vocalization

Discovering the magical alignment and performativity of the endocrine system

Transforming sensory perception systems

Finding dynamic range and balance in the nervous system
"BodyCartography Project's Embodied Performance training completely transformed the way I approach movement invention and performance, and provided me with a rich personal awareness…" Hillary Kooistra, dance artist
"I found the work unlocked me physically and gave me access to a new sense of self. It also raised a lot of questions about the nature of performance and proposed new ways of pursuing these questions in my own work."  Humphrey Bower, actor
"I am fascinated by the way that BMC uses something so scientific and precise, the shapes and functions of the parts of our bodies, and takes you to something so mystical and unknowable, and divine."

Justin Jones, choreographer, composer and performer.
Cost:




300 Euro




Mo-Fr 10 -17 Uhr, 1,5h Pause




Register: preworkshop@contactfestival.de