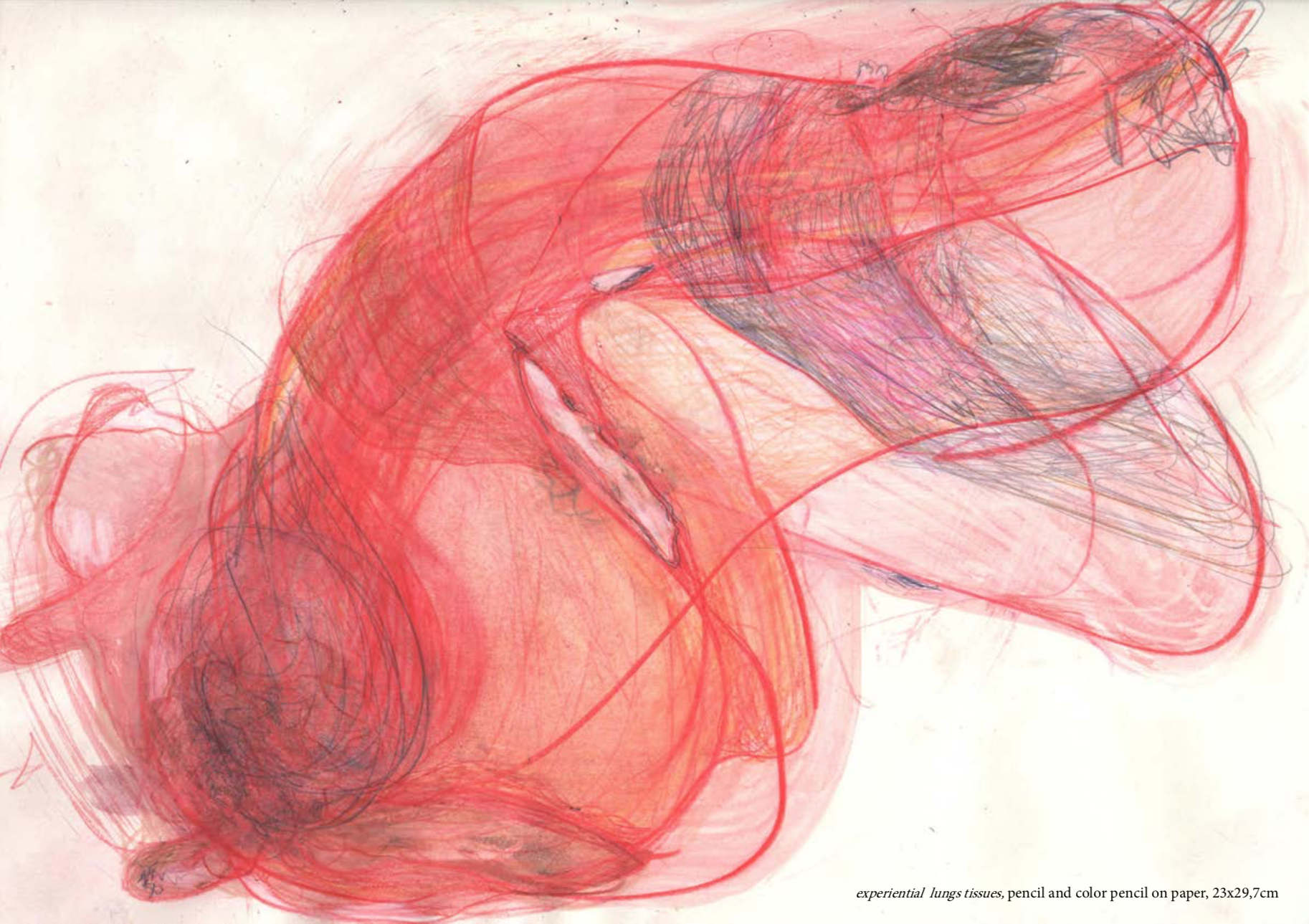 drawing by Cleo Tabakian, artist & workshop participant
To purchase: http://cleotabakian.blogspot.co.uk/p/the-experiential-drawings-series-is.html
Olive offers Body-Mind Centering® private sessions in Oslo, Wellington and Auckland, New Zealand, Minneapolis over the coming year. 
Body-Mind Centering® is a study of the vital materiality of the body. Developed by Bonnie Bainbridge Cohen, BMC® is an experiential study based on the embodiment and application of anatomical, physiological, psychophysical and developmental principles, utilizing movement, touch, voice and mind. Its uniqueness lies in the specificity with which each of the body systems can be personally embodied and integrated, the fundamental groundwork of developmental repatterning, and the utilization of a body-based language to describe movement and body-mind relationships. The BMC® approach has an unlimited number of applications for dance, bodywork, art, music, athletics, child development, and other therapeutic applications.
Olive Bieringa is a Certified Teacher and Practitioner of Body-Mind Centering® (3000+ hours) as well as being a certified DanceAbility teacher, working with performers of all abilities, and a Shiatsu practitioner  (500+ hours)having studied Zen Shiatsu, Barefoot Shiatsu Thai massage and Tui Na in San Francisco and Berkeley.  She holds a BFA in dance from  European Dance Development Center in the Netherlands and completed her MFA in Performance and New Media at Long Island University in Brooklyn, NY. She teaches dance internationally and has curated and produced numerous events; contact improvisation festivals and class series, art and ecology festivals, dance film events and performances all over the world as the co-director of the BodyCartography Project. 
Private sessions can include hands on, movement and vocal exploration based on a clients needs.
Sessions are 75 minutes  and 700-850 NOK/ $70-90US/ $80-100NZ
Email olive@bodycartography.org or call +1 917 463 9300 to schedule.