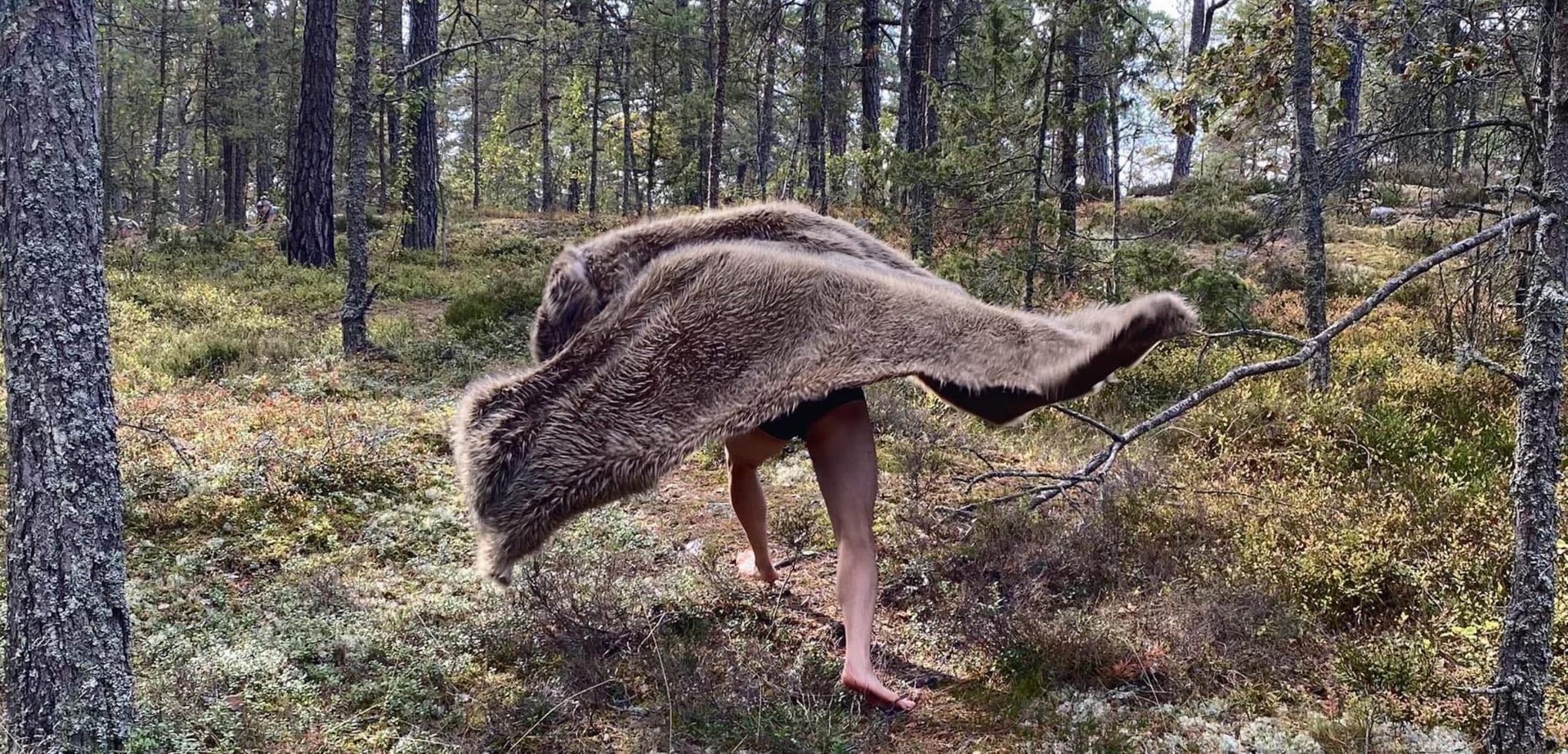 Thursday 9.30-11.30 CET
8 week online series
December 1- February 16
(no classes Dec 22 + 29)
In this ongoing class series we offer practices for living and dying together on a damaged earth. Together we will practice living, breathing, sensing, perceiving, digesting, dying, and decomposing to help us perceive more of the whole scale of the sensitivities and intelligences within us, the human and non-human, the transforming spaces, the before and after. We will share embodied practices to repair our relational fields. We will hone our skills, to improvise, to play, to experiment, to be receptive, to be in the unknown and trust we have the resources in our bodies to negotiate, survive, and thrive.
Ecosomatics is a dynamic approach to learning and living which utilizes embodiment practices to build knowledge which can support our transformation to move from concern, to care, to action when it comes to the ecological crisis.
This ongoing class is for anyone and everybody interested in movement, the body and consciousness regardless of experience or ability.
To register send an email to everybody@bodycartography.org
8 weeks series 1300 NOK
Drop in 200 NOK
No one turned away for lack of funds