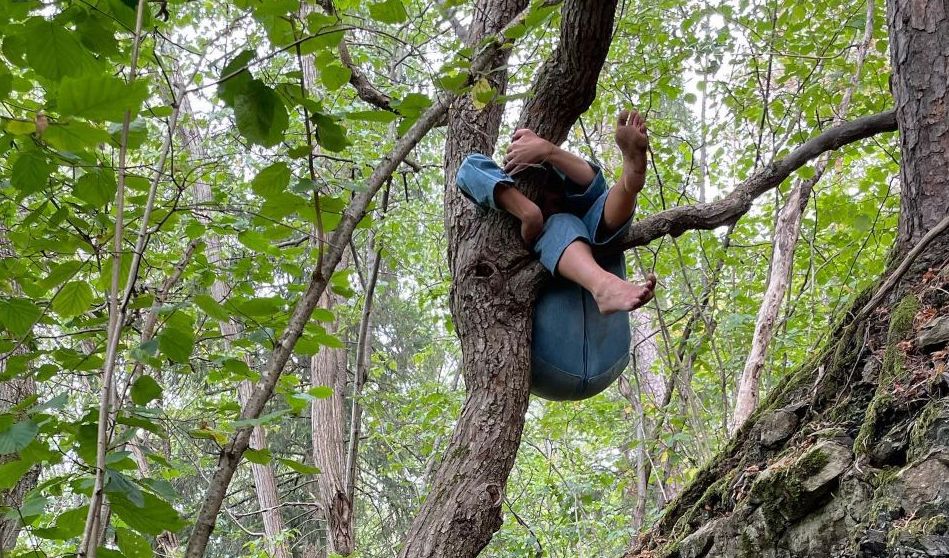 Feb 8-10, 2023 from 10-5pm 
$180-280 sliding scale
In this intensive workshop we offer practices for living and dying together on a damaged earth. Together we will practice living, breathing, sensing, perceiving, digesting, dying, and decomposing to help us perceive more of the whole scale of the sensitivities and intelligences within us, the human and non-human, the transforming spaces, the before and after. We will share embodied practices to repair our relational fields. We will hone our skills, to improvise, to play, to experiment, to be receptive, to be in the unknown and trust we have the resources in our bodies to negotiate, survive, and thrive.
Ecosomatics is a dynamic approach to learning and living which utilizes embodiment practices to build knowledge which can support our transformation to move from concern, to care, to action when it comes to the ecological crisis.
Olive Bieringa is a certified Teacher of Body-Mind Centering®. She directs the Body-Mind Centering Somatic Movement Education certification in Melbourne, Australia as Program and Educational Directors of Somatic Education Australia. She is based in Oslo. Together with Otto Ramstad she creates work as BodyCartography Project making performances, films, installations and workshops.
This workshop is for a small group of selected artists. Artists of all disciplines interested in movement, the body and consciousness are welcome to apply. Interested participants should send a an email to everybody @ bodycartography.org with reason for joining the workshop and bio/cv before January 28, 2022. Pricing details to follow.