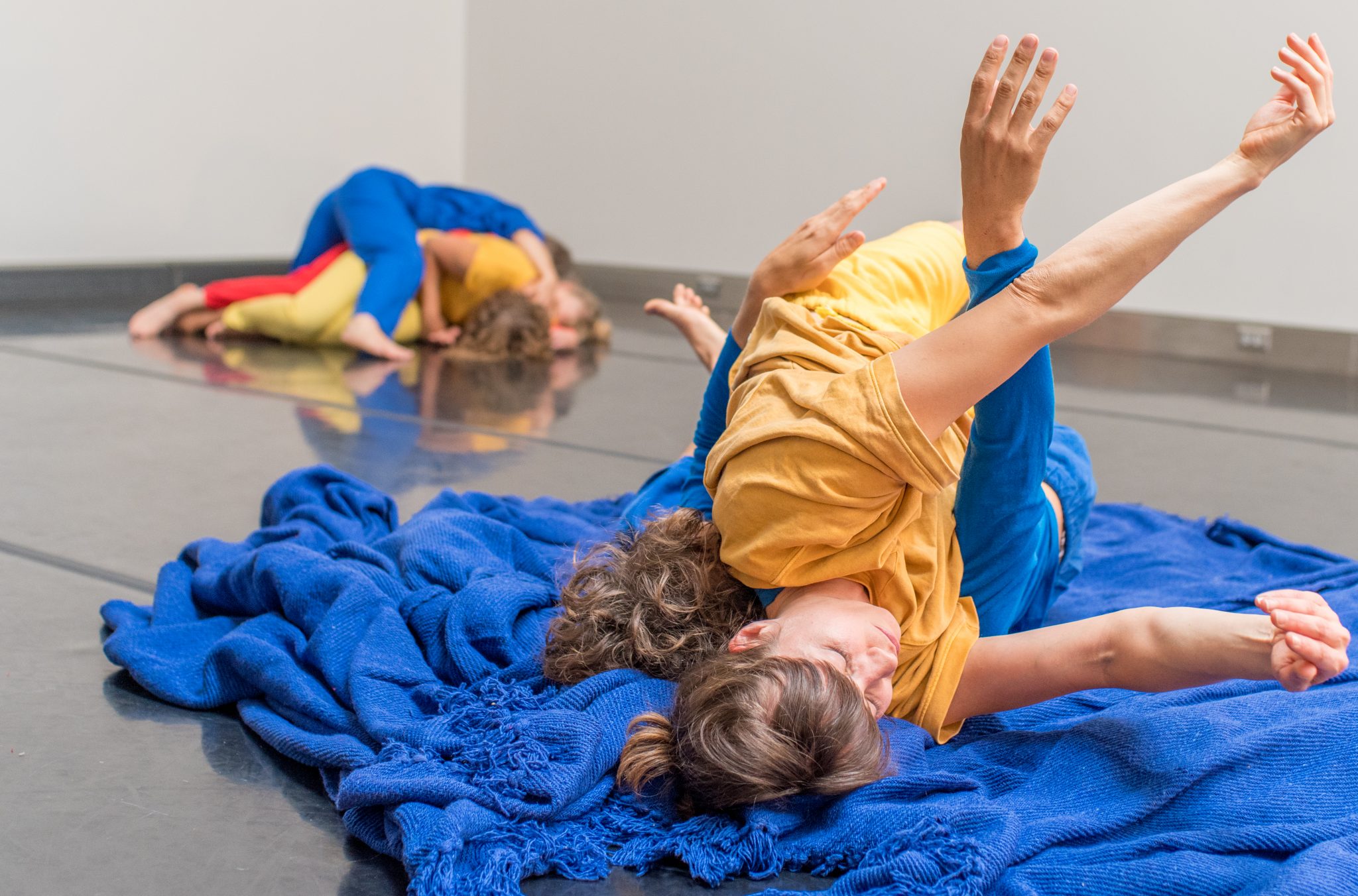 In association with PRAXIS Oslo
Body-Mind Centering® with Olive Bieringa, Otto Ramstad and Gry Kipperberg
Mondays 13:00-16:00
August 26 – December 9, 2019
Body-Mind Centering® is a study of the vital materiality of our bodies.
In this series we will cultivate our movement through the deep and subtle somatic approach of Body-Mind Centering®. Utilizing movement, touch, voice and mind we will explore anatomical, physiological, psychophysical and developmental awareness of our self and others. Through movement and touch we will explore different body systems, bones, fascia, connective tissue, organs, fluids, endocrine and nervous system. We will explore how these systems support different ways of moving, performing, breathing, singing, being, behaving and thinking. We will learn about embryological and developmental movement patterns, as way to move from simplicity into complexity, through water, gravity and space.
Over the 14 week series we will cover the essentials of the following systems:
– Senses & Perceptions
– Skeletal System
– Organ System
– Basic Neurocellular Patterns
This class is for anyone who is interested in their body, mind and movement; dancers, yoga practitioners, bodyworkers, athletes, performers, martial artists, philosophers, educators, parents of young children and artists of all kinds.
Regular price: Full course of 14 classes: 2750/ 10 clip: 2100/ 5 clip: 1200/ Drop-in: 250
Dance professional discount: Full course of 14 classes: 1800/ 10 clip: 1200/ 5 clip: 900/ Drop-in: 180
Class will be taught in English.
Please note there will be no class September 30th and October 7
Photo : BodyCartography Project/photo: Boris Oicherman
Body-Mind Centering® is a registered service mark, and BMCsm is a service mark of Bonnie Bainbridge Cohen.