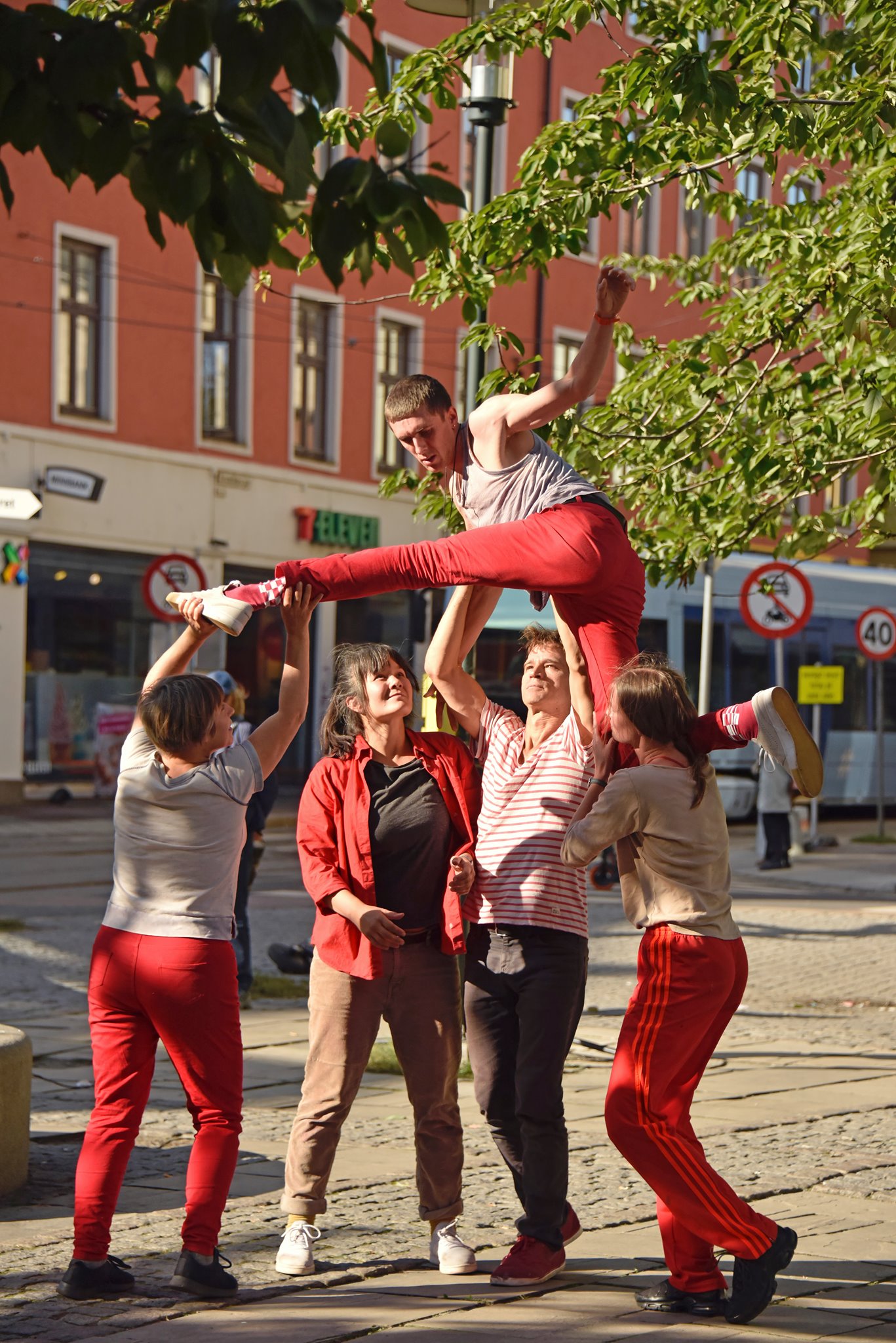 Body-Mind Centering® with Olive Bieringa, Otto Ramstad and Gry Kipperberg
Body-Mind Centering® is a study of the vital materiality of our bodies and minds.
Wednesdays 13-16 at Northern Light Yoga, Professor Dahls gate 30, 0260 Oslo
 
In this series we will cultivate our movement through the deep and subtle somatic approach of Body-Mind Centering®. Utilizing movement, touch, voice and mind we will explore anatomical, physiological, psychophysical and developmental awareness of our self and others. Through movement and touch we will explore different body systems, bones, fascia, connective tissue, organs, fluids, endocrine and nervous system. We will explore how these systems support different ways of moving, performing, breathing, singing, being, behaving and thinking. We will learn about embryological and developmental movement patterns, as way to move from simplicity into complexity, through water, gravity and space.
In November we our specific focus will be resilience, malleability and durability. We will explore the relationship between our nervous system knowing and our cellular knowing. How do we learn, adapt, transform and rest through conscious and unconscious processes? How do we take and give shape to our our own patterns and identities?
This class is for movers, dancers, yoga practitioners, bodyworkers, occupational and physical therapists, somatic psychotherapists, infant/child educators, and those from other body-mind disciplines interested in cellular consciousness, movement, and mindfulness. No prior experience with Body-Mind Centering® is necessary.
Olive Bieringa and Otto Ramstad are performers, choreographers and collaborators known as the BodyCartography Project. They are certified Teachers of Body-Mind Centering®. Together they run the Body-Mind Centering Somatic Movement Education certification in Melbourne, Australia as Program and Educational Directors. They are based in Oslo.
Gry Kipperberg is a long time performer based in Oslo. She is a certified Somatic Movement Educator from the School of Body-Mind Centering®.
Cost: drop-in kr150/8 week series kr800
To register please email praxisoslo@gmail.com
Payment with vipps is preferred to Praxis Oslo #509165
Tell us which weeks you would like to attend and write full name and phone number.
We will uphold the current guidelines covid guidelines for everyones safety. Please register in advance to secure your space. 16 places available. Please do not come if you are feeling ill.
Made possible with support from Kulturrådet.
Body-Mind Centering® is a registered service mark of Bonnie Bainbridge Cohen
Photo above: BodyCartography's TOGETHERING Nancy Bundt