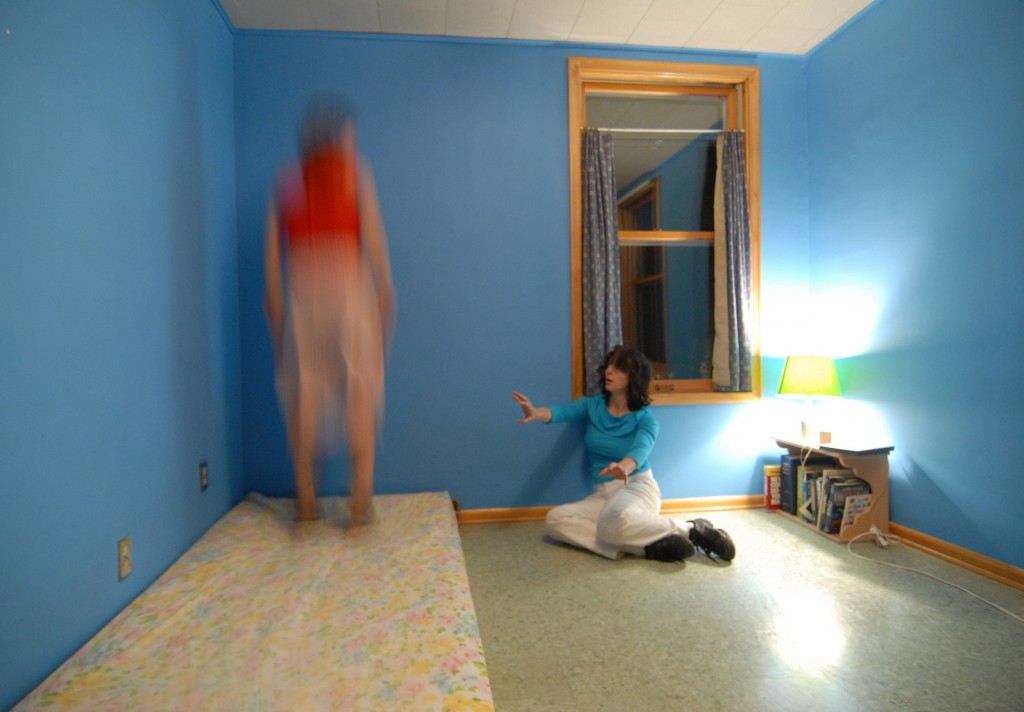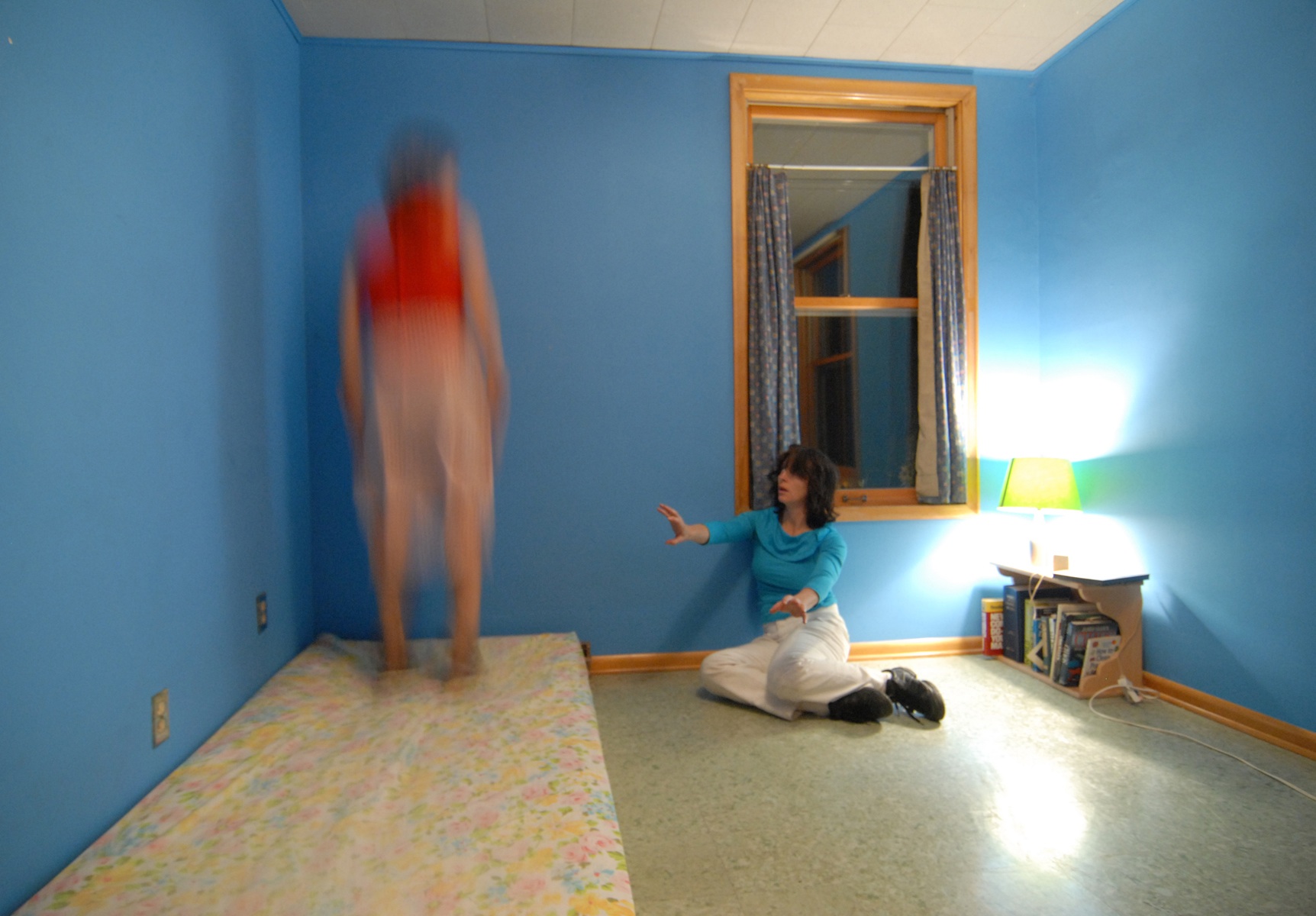 author: Rosyln Sulcas
date: 01/11/09
source: New York Times
BODY CARTOGRAPHY PROJECT
Performance Space 122
Often the titles of dance pieces, like those of musical compositions, have absolutely nothing to do with what's happening in the performance, and looking to them for elucidation is a waste of effort. But in the case of the Body Cartography Project's "Holiday House" at Performance Space 122, the title is all-revealing.
Read More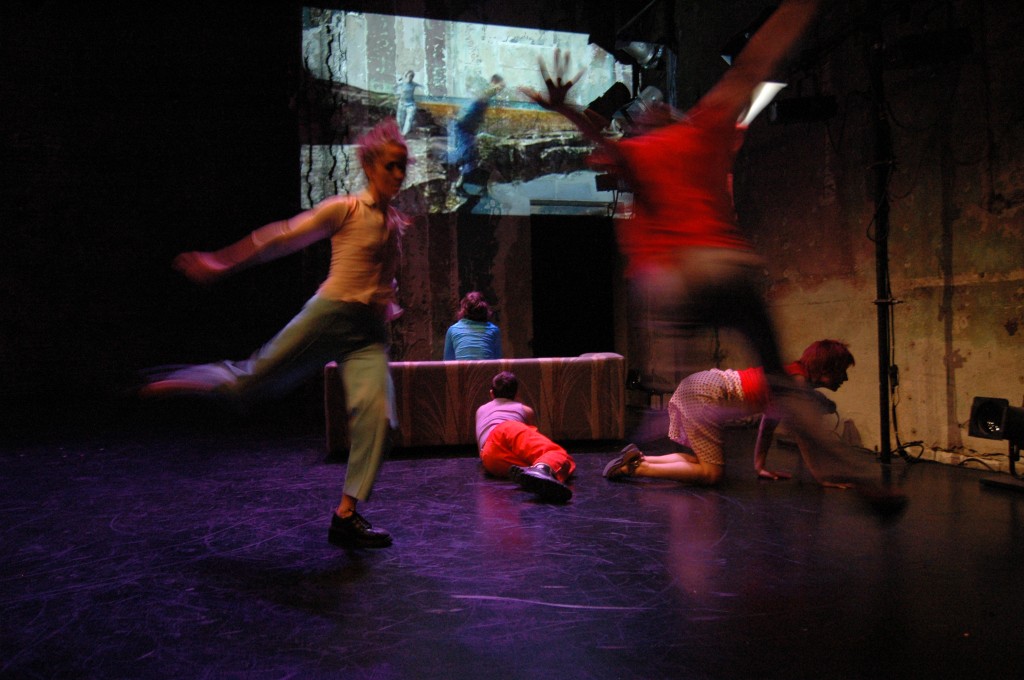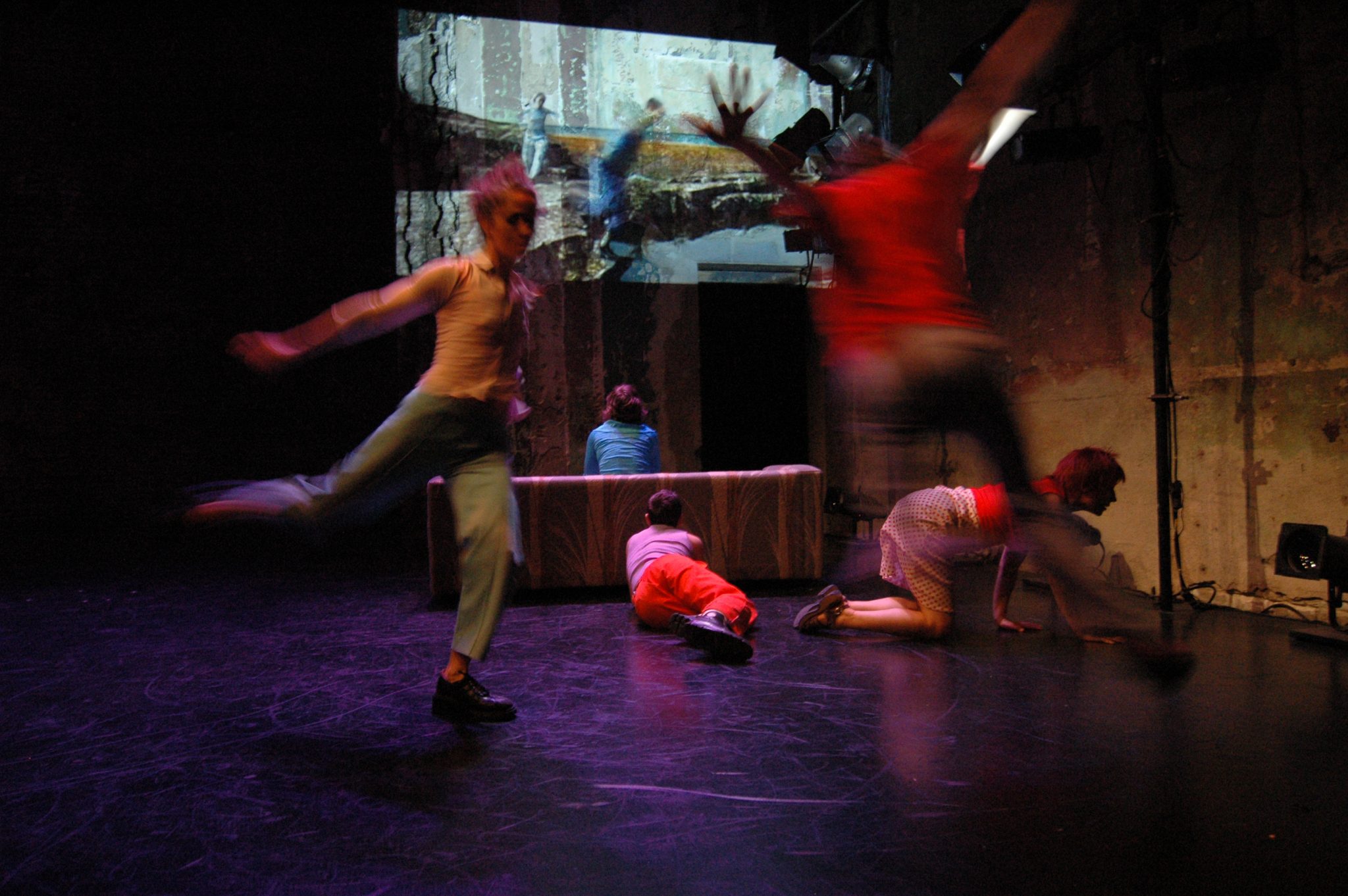 author: Mary Hodges
date: 02/04/09
source: The Brooklyn Rail

Everyone is watching TV. Three performers sit in the front row of the audience, monitors on their laps, staring into the glowing screens. Two more lounge on a couch onstage, gazing up at projections of dancing bodies, running legs, or kitchen table snacking. One of the TV zombies wears the orange jumpsuit of an inmate.
Read More