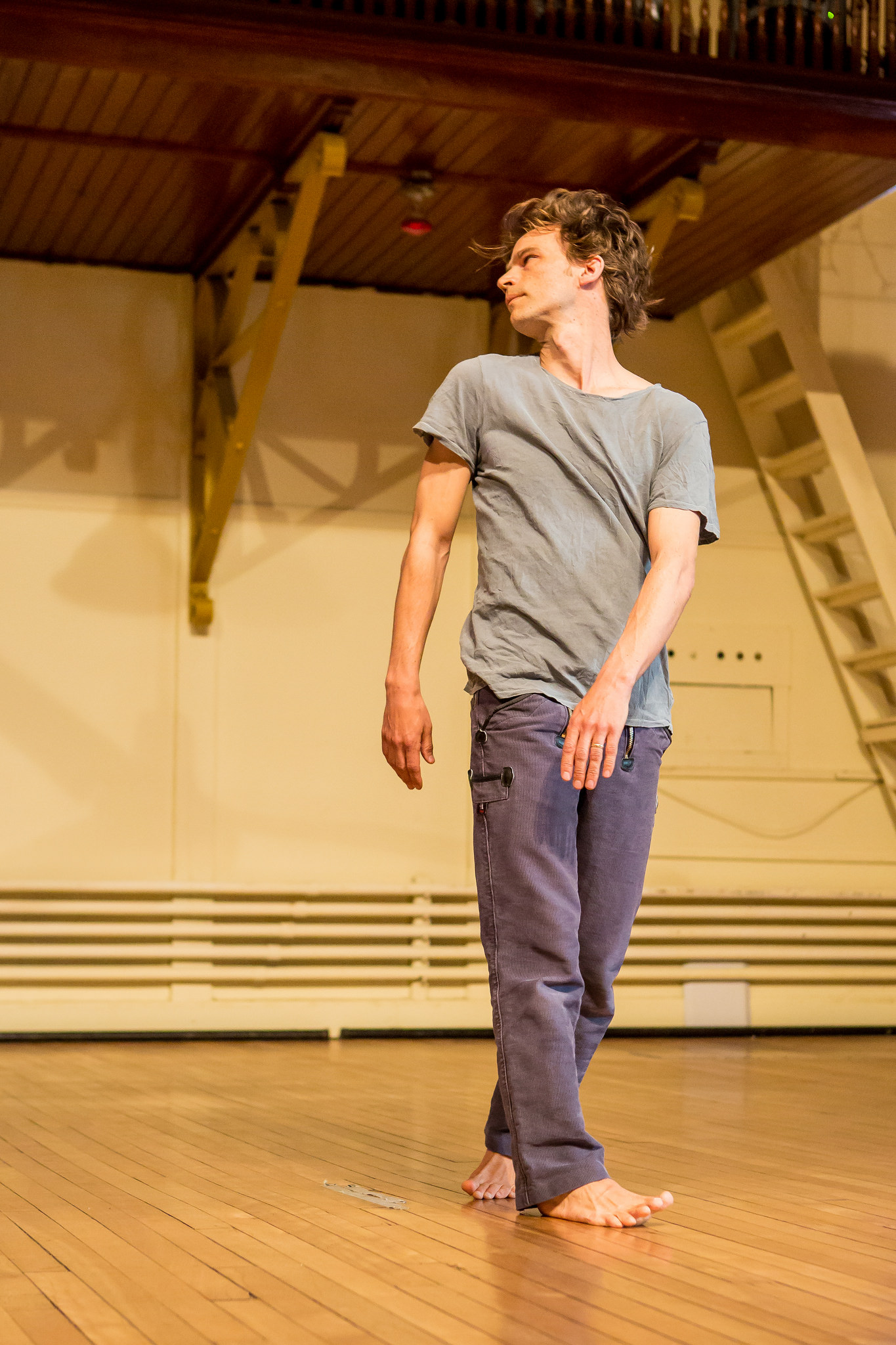 With Otto Ramstad
Dance & Body-Mind Centering®
Mon 24 April – Sat 29 April & Tue 2 May – Sat 6 May, 10.45 – 12.30
This workshop is an embodied practice in movement expression and creation using the somatic approach of Body-Mind Centering®. We will mine the materials of our bodies to generate material for our dance making. Utilizing the support of different body systems, we will explore the balance of internal and external awareness and intention in performative contexts. We will focus on the artist as performer and their role in conveying content while understanding their audience. Together we will cultivate a vitality of presence, embodied intelligence, creativity and organization to put guts in our dancing and our mind in our bodies.
Tue 2 May – Fri 5 May, 14.00 – 17.00
"Material For The Spine is a system. It attempts to examine the spine of Contact Improvisation. I began it in 1986, in NYC for a workshop at Movement Research. I was interested in alloying a technical approach to the improvisational results which had appeared in the bodies of Contact Improvisers. However baring injury, the spine and some of its musculature work almost invisibly. Via exercise, ideokinetic imagery, and specific examples I wanted to bring to consciousness the subtle sensation, the moments when usage reveals operations of the skeleton, the muscular connections available between pelvis and fingertips, the soft energetic support of leverage which I take to be chi or ki….. It is all to bring movement to consciousness."   Steve Paxton