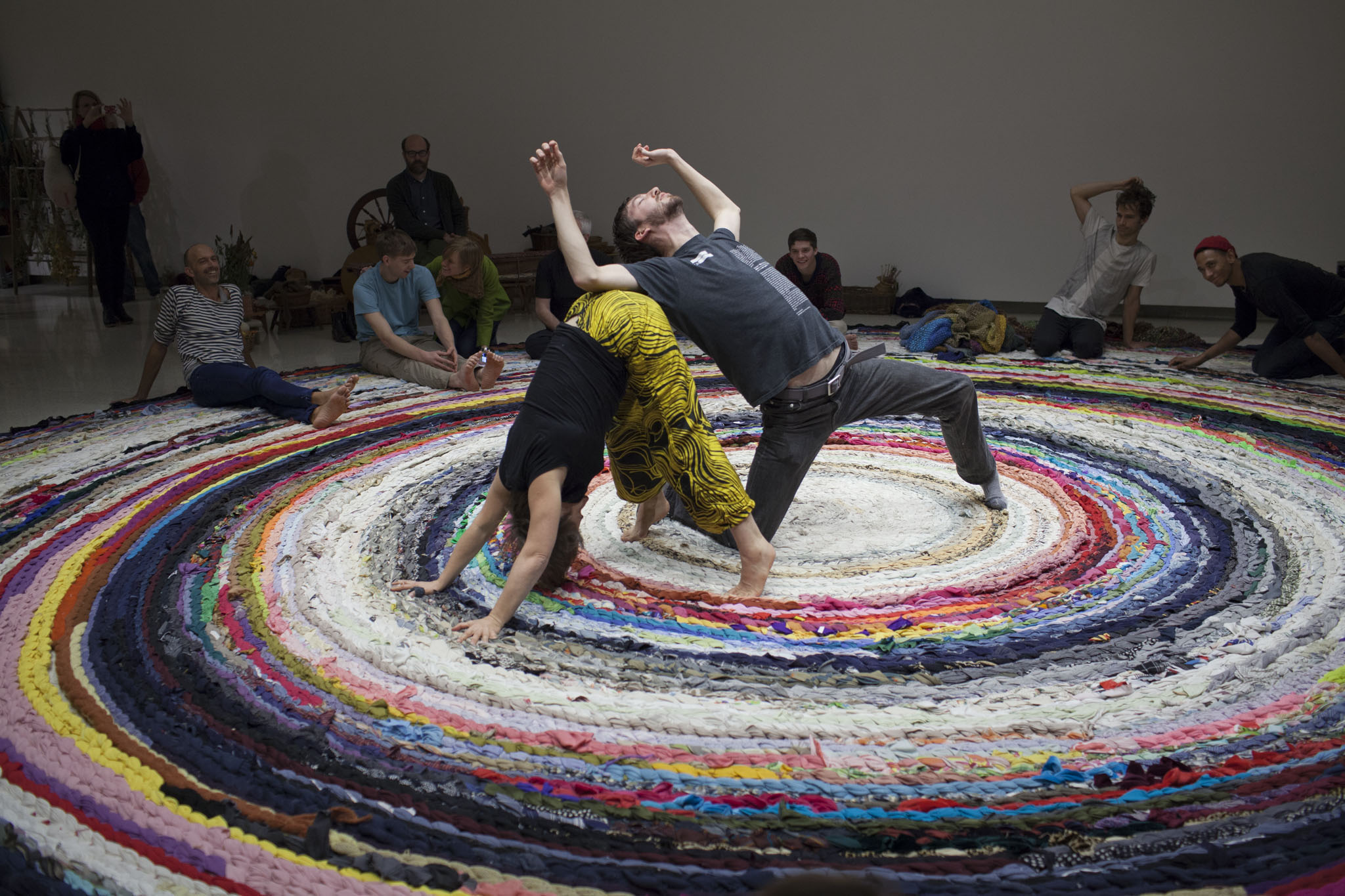 Celebrating community, practice, technique
This special series is an amazing opportunity to learn from some of the Twin Cities most experienced movement teachers and improvisers.
 
People of all levels of experience are welcome to come learn contact improvisation together in this safe environment. Together we will explore how our bodies move while in physical contact with each other while focusing on the laws that govern motion:  mass, gravity, momentum and inertia. We will train the body in sensory awareness, weight-bearing partnering skills and improvisation. Class will be playful, meditative and acrobatic and followed by an open jam.
The Underscore is an improvisational structure created by contact improviser Nancy Stark Smith. It progresses through a series of states, ranging from small internal exploration and connectivity to the earth, to energetic interactive dancing with others. During our two hours together, a facilitator will first give an educational talk through of the structure. A "map", including over 20 symbols and their definitions, is taped to the wall to reference during the dance.

June
5 class and jam at the Beautiful Studio with Blake Nellis 6.30-9pm
12 jam and warm up at the Beautiful Studio with Nita Little 6.30-9pm
15 Underscore at the Beautiful Studio with Julia Bither 7-9pm
19 class and jam at the Cowles Education Studio with Blake Nellis 6.30-9pm
26 jam and warm up at the Beautiful Studio with Lindsay Forsythe 6.30-9pm

July
5 class and jam at the Beautiful Studio with Taja Will 6.30-9pm
10 jam and warm up at the Beautiful Studio with Timmy Wagner 6.30-9pm
17 class and jam at the Cowles Education Studio with Taja Will 6.30-9pm
20 Underscore at the Beautiful Studio 7-9pm
24 jam and warm up at the Beautiful Studio with Timmy Wagner 6.30-9pm
31 class and jam at the Beautiful Studio with Olive Bieringa 6.30-9pm

Jam $5 / Class & jam $10-15 / underscore $10 / No one turned away for lack of funds
Beautiful Studio, 2242 University Ave, Suite 214, St Paul
Cowles Center for Dance & the Performing Arts Center, 528 Hennepin Ave, Minneapolis

This programming is produced by the BodyCartography Project and made possible by the Cowles Center for Dance & the Performing Arts