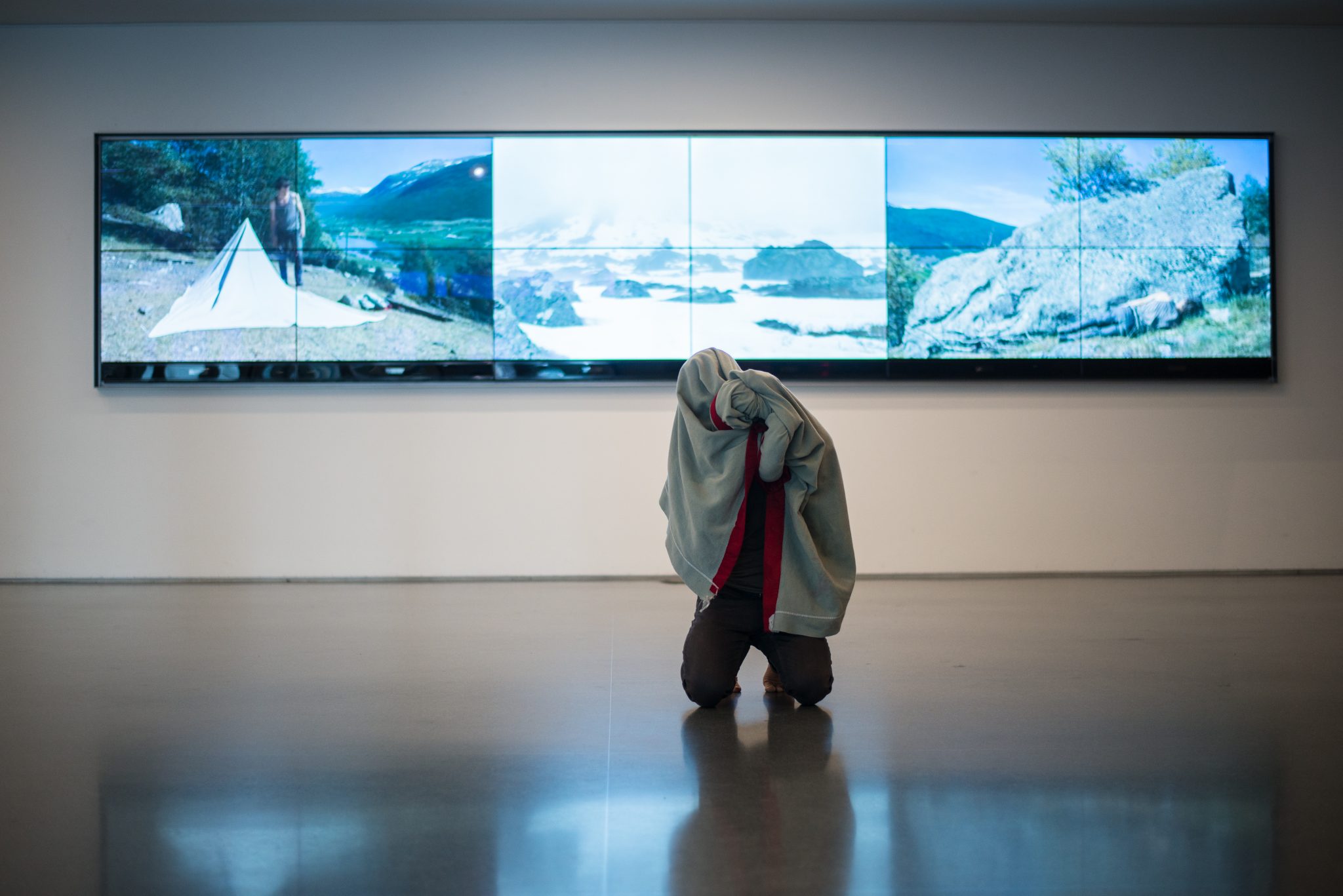 "Lineage draws lines between who I am related to, who I relate to, and how I relate and make relations between my artistic lineage with my ancestral heritage.  I endeavor to use "artistic genealogy", a creative interaction with my Norwegian ancestors and the ways that their lives have been recorded, in combination with influences from the work of Steve Paxton and Lisa Nelson as a new way of creating dance."    Otto Ramstad
This work is a collection of dances, videos and stories that are constantly evolving and can be constructed for specific venues as a stage work, video installation, and/or traveling performance through the landscape.
Photo by Charles Villyard for SFMOMA
"Going back to the lineage and the land is in a sense a cautionary act –a revaluation of origins as consciousness and technology expand "beyond" threatening to decenter us." Sean Smuda, artist
"what has been
Otto moved through identities, which were origins, and senses, which became forays into memory
what will be
what has been
a blanket first burdened then embellished him into feathered cloaks, teeth gilded into gold, his arm a horn and on him ears that hear the grass grow
what will be
what has been
reforming light into looping displays of the body, which seem to flicker between authoritarian regimes of nature and the creation and coronation of gods. His body rotating, through cyclical movements as if caught in a surf, from driftwood into a man and back
what will be"
from James Fleming's Notebook – BodyCartography on Openspace.
Read a review of an early version of Lineage here from Vital Matters Dance Festival in 2016.
A work in progress version of Lineage at Figure /Space Riff talk in 2016
Performances
Weisman Art Museum, Minneapolis
San Francisco Museum of Modern Art
Carleton College, Northfield, Minnesota
Art Shanty Projects on White Bear Lake in Minnesota Sunday February 5 & 19, 2017 at 3.30pm
Riff Talks, School for Contemporary Dance and Thought, Northampton
Headlands Center for the Arts in Marin
Praxis Festivalen, Dansenhuset, Oslo August 14th, 2016
Vital Matters Dance Festival, Southern Theater, Minneapolis,October 20-23rd, 2016,   
TILT, Fargernes, Norway November 23rd, 2016
Dance for Syria benefit, Phoenix Theater, Minneapolis

This project is a Vital Matters festival commission and has been supported by Headlands Center for the Arts and the Foundation for Contemporary Arts.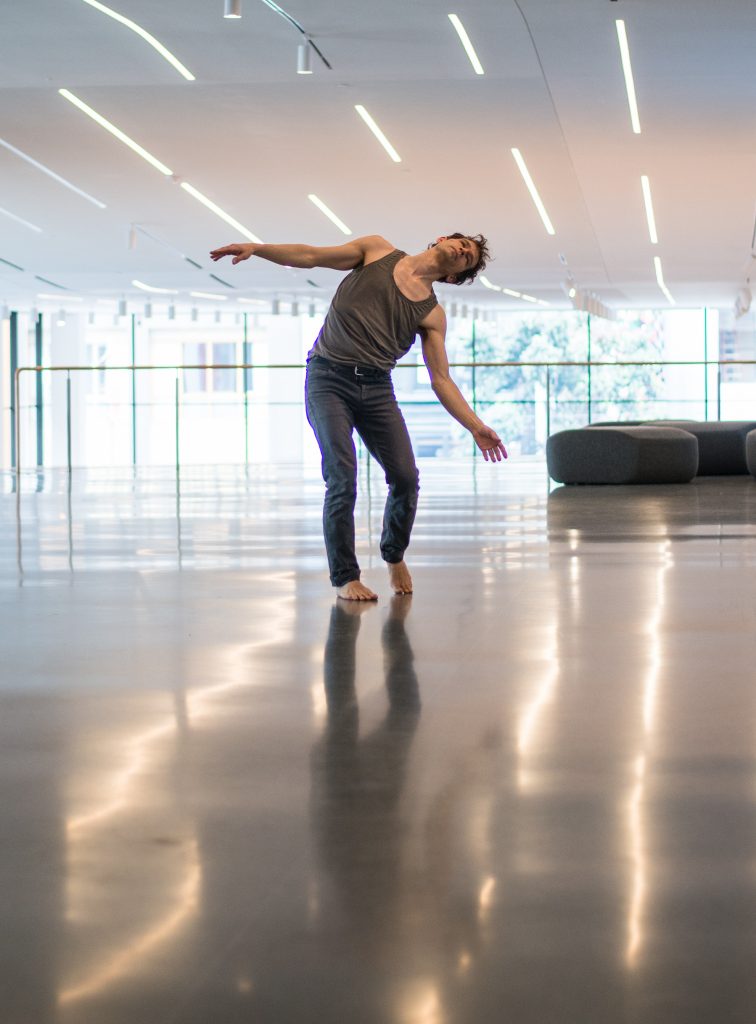 Photo by Charles Villyard for SFMOMA