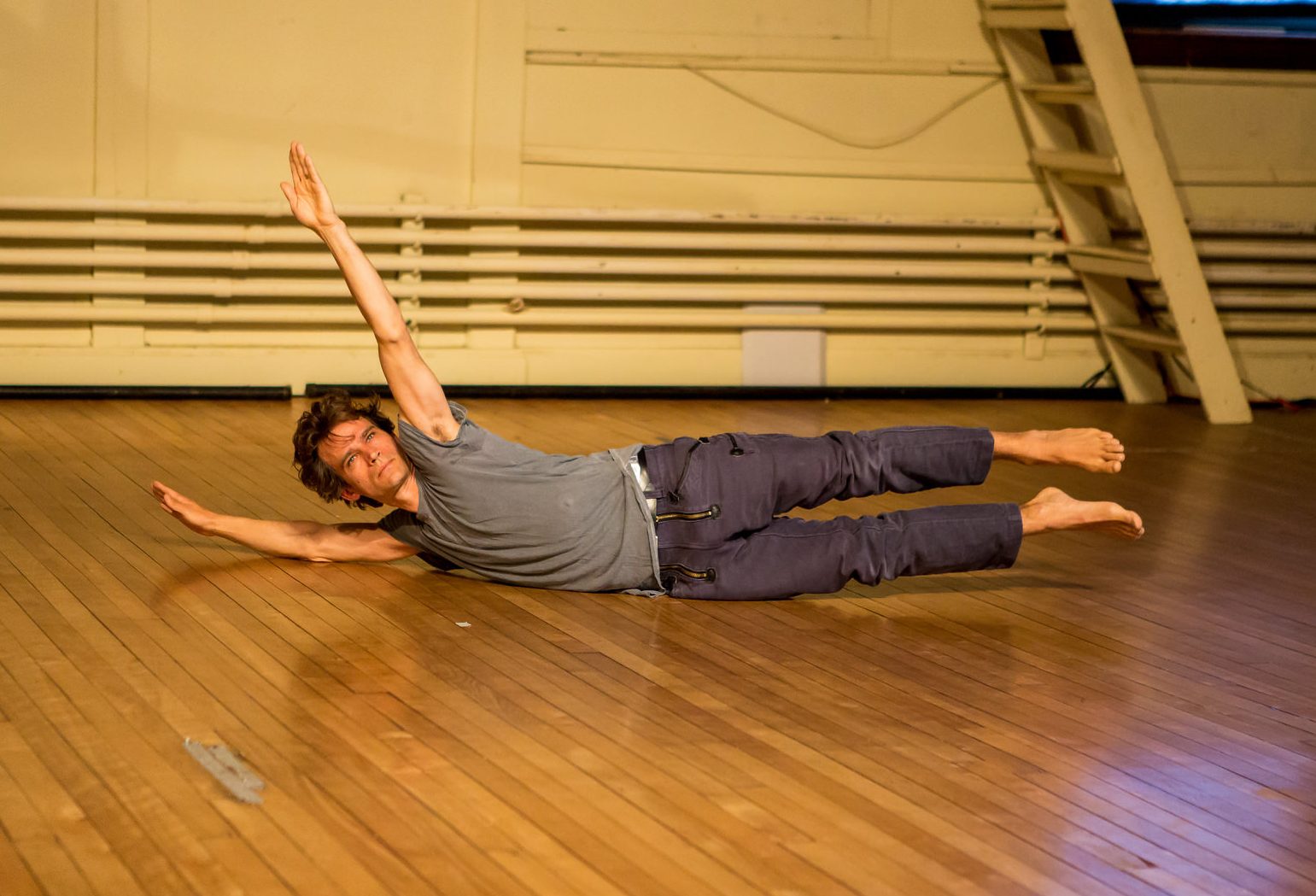 "Lineage draws lines between who I am related to, who I relate to, and how I relate and make relations between my artistic lineage with my ancestral heritage. Fresh from a research trip in Norway where I made the first contact with Ramstad relatives since 1948 I endeavor to use "artistic genealogy", a creative interaction with my ancestors and the ways that their lives have been recorded, in combination with influences from the work of Steve Paxton and Lisa Nelson as a new way of creating dance."    Otto Ramstad
This work is currently in its research and development phase building toward an evening length production for 2018, including a live archive and video installation.

Read a review of the live version of Lineage here.
The work has been developed as part of a Marin Headlands residency,  Carlton College residency and on location in Norway and Vermont.
Work in progress showings:
Carleton College, Northfield, Minnesota
Art Shanty Projects on White Bear Lake in Minnesota Sunday February 5 & 19, 2017 at 3.30pm
Riff Talks, School for Contemporary Dance and Thought, Northampton
Headlands Center for the Arts in Marin
Praxis Festivalen, Dansenhuset, Oslo August 14th, 2016
Vital Matters Dance Festival, Southern Theater, Minneapolis,October 20-23rd, 2016,   
TILT, Fargernes, Norway November 23rd, 2016
Dance for Syria benefit, Phoenix Theater, Minneapolis

This project is a Vital Matters festival commission and has been supported by Headlands Center for the Arts and the Foundation for Contemporary Arts.